The U.S. followed the pattern set in Europe, where markets saw major losses. The FTSE lost 4.49% and the DAX 5.82%. My U.S. barometer of choice, the S&P 500, plunged at the open and hit an intraday low of minus 5.27%. A rally in the last 15 minutes trimmed the loss to 4.46%. Volatility increased, with the VIX up 35.12%, closing the day at 42.67. The index is in the red year-to-date at -9.30%, which is 16.35% below the interim high set on April 29.
From an intermediate perspective, the index is 68.6% above the March 2009 closing low and 27.1% below the nominal all-time high of October 2007.
Below are two charts of the index, with and without the 50 and 200-day moving averages.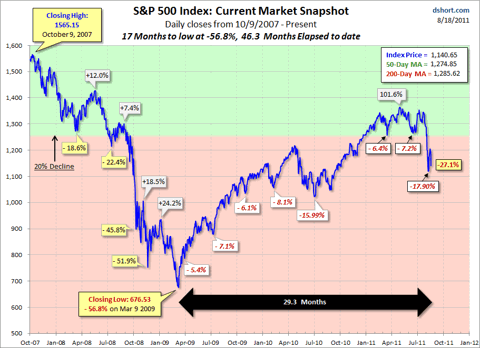 Click to enlarge
Click for a larger image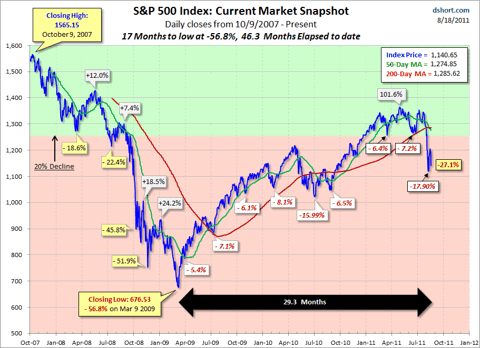 Click to enlarge
Click for a larger image