If you're interested in companies that are involved in the fight against cancer, you may be interested in this list.
We ran a screen on healthcare companies that are involved in treating or researching cancer. We screened these companies for those seeing significant net insider buying over the last six months.
Interactive Chart: Press Play to compare changes in analyst ratings over the last two years for the top six stocks mentioned below. Analyst ratings sourced from Zacks Investment Research.

We also created a price-weighted index of the stocks mentioned below, and monitored the performance of the list relative to the S&P 500 index over the last month. To access a complete analysis of this list's recent performance, click here.
click on image to enlarge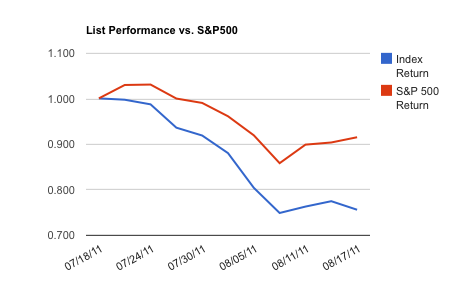 Do you think insiders are calling it right on these companies? Use this list as a starting-off point for your own analysis.
List sorted by net insider purchases as a percent of share float:
*Insider data sourced from Yahoo Finance, all other data sourced from Finviz.