One thing that investors often do is to sell down the top high beta growth names at the end of bear markets. In 2008 for example, shares of Amazon (NASDAQ:AMZN) dropped some 60%, Salesforce.com (NYSE:CRM) dropped 70%, the IWM lost 70%, Chipotle Mexican Grill (NYSE:CMG) lost 60%, etc ... etc ...
During the current down move, the high beta leading names have not fallen enough for me to be convinced that the weak hands are out of stocks and a new bull market can form via strong willed longs taking over.
Normally, in bear markets the former leaders make the best short positions. Coming out of bear markets, new leadership groups are usually found. Today's action is concerning to me because the same leadership stocks moved up 10-13% respectively and are closing back in on pre-crash pricing levels, which in my view represents a severe asset price bubble for "growth" investments. These kinds of speculative manias unfortunately must entirely pop for a new bull market to emerge.
Here are 5 of the "leaders" that I view as overvalued "weathervanes" for the stock market: If they go up from here, look for another steep crash in the near future (especially without additional Quantitative Easing).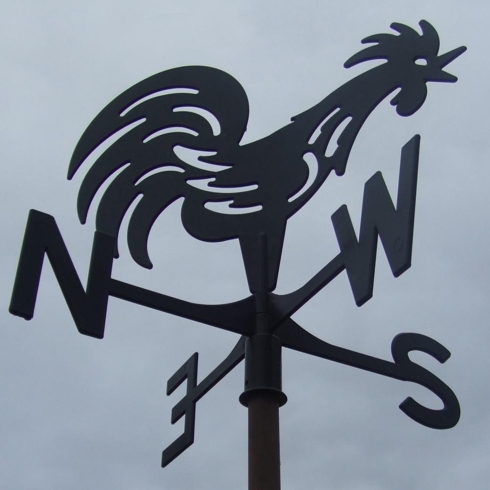 Click to enlarge
(Click to enlarge)
Personally, I like to call it "quantitative stealing" because it takes money out of the hands of the taxpayers and puts it into the banks, foreigners, and those with hard assets but that's a story for another blog entry. If Bernanke comes out swinging on Friday, you should cover your shorts, but if Dr. B listens to Rick Perry and the thousands that protested QE2, owners of these 8 stocks "face their rip off" as opposed to the shorts getting their "faces ripped off."
(NYSE:LNKD) -- LinkedIn is a truly fantastic company with an amazing product and incredibly loyal customer base. The only problem for shareholders at these levels is that the best case for the company is likely already priced into the stock. To put it another way, at 480X earnings and 30X revenues, LNKD is a risky stock to own in an environment that is moving towards increased risk aversion and capital preservation. Bear markets are usually hit the most speculative issues in the market the hardest, and I would want to see this hit a below IPO offer price before I would be able to conclude that the mini-bear of August 2011 was simply another "dip buying" opportunity for leading stocks (which admittedly perform the best in bull markets).
(NASDAQ:SINA) -- Another former high flyer and leading high beta momentum stock is Sina Corp. which owns a very popular website in China Wiebo.com among other things. SINA has earned significant profits in years past, but over the long haul the company has not made much of a return to their stockholders in the way of cold, hard profits. For the company to be worth its current 6 Billion dollar valuation, the profits have to start flowing in pretty soon. Otherwise, SINA shareholders could face renewed selling pressure before this downtrend is over.
(CRM) -- Salesforce.com shares have taken a beating in recent weeks with the shares trading for $115 today after trading for nearly $160 last month. If you think the dip is an opportunity to buy the stock cheap, keep in mind that the PE ratio is still above 400X. Salesforce shares have long been on my short list for short positions, but until the company delivers on the bottom line, not the top line, the shares continue to be overpriced in my opinion. Guidance and talk are relatively cheap when compared to the overall market or ten year treasury yields.
(CMG) -- Another "worst offender" name on the overvalued and over-loved list today is Chipotle Mexican Grill. Shares of CMG are down just 10% from their all time highs, and investors are betting that the good times continue to roll, nevermind the fact the company is growing at a 10% organic clip and sports a PE ratio of around 50X. Investors in the name should sell calls or buy puts to hedge their position or simply take profits. If we head into a new bear here, and we might because Bernanke's hands are likely tied, 50X earnings stocks are not a place to hide!
(NASDAQ:GMCR) -- While Green Mountain Coffee Roasters makes a great cup of Joe, the worry for the shareholders is that the company now commands a valuation that puts the company's valuation at about half of Starbucks while the company may not hold patents to the design of its coffee machines for much longer. At 92X earnings, there are some clear and menacing risks ahead for GMCR longs. Soda Stream (NASDAQ:SODA), Opentable (NASDAQ:OPEN), and Travelzoo (NASDAQ:TZOO) are all similar stories as far as having high valuations and expectations that were too high for their fundamental business operations. Sometimes there is more to investing in a business than the chart, but at this point even from a chart perspective many of the names on this list look quite vulnerable to me.
All of this is my opinion and not a recommendation to buy or sell any security.
Disclosure: I am short CMG, SINA, CRM, LNKD, GMCR. I use options to short stocks via bear call spreads, or bear put spreads usually