The solar power business is where computers were in 1971.
Back then the big profits were in time-sharing, either in a general way or through a specific application. Or in selling systems. That's because computers were very expensive to build, to install, and to understand. Sales cycles were long. It was definitely a capital expense.
That's where solar is today. Building a panel system in either the commercial or residential market requires a complex contract. There is enormous incompatibility between systems. There are long sales cycles. It's a capital investment.
So do you want to be assembling solar systems or selling them?
In a contract dated last year, two companies, Akeena (now Westinghouse) Solar (NASDAQ:WEST) and Real Goods Solar (RSOL) made their choice. Akeena became a maker, Real Goods an installer and financier.
Neither has done especially well by investors since then, but the evidence seems pretty clear that Real Goods has done better, or at least less badly. While RSOL is down about 25% from that point, Akeena (Westinghouse) is down nearly 60%.
Westinghouse, which makes solar power assemblies, has been a consistent money-loser. Its balance sheet is a train wreck, debt rising and assets falling.
Yet to look at its Web site, all is golden. George Westinghouse himself appears on the homepage. The company brags long and loud about its patents, most related to its Andalay system, which integrates a monocrystalline solar cell into a plug-and-play design that's easy to install.
The problem is that Westinghouse is selling a premium product in a low-cost world. Don't tell me yours is pretty and costs less to put up. Tell me your cost per watt, when you can get it to me, and I'll compare it to others, then get back to you.
Real Goods, by contrast, sells, installs and finances residential and small commercial solar systems. It acquired Alteris Renewables in July, to extend its footprint to the East Coast.
Real Goods dates from 1978, sort of like a computer sales firm in 1971 dating itself to the Eniac days. It now has eight offices (six in California) and, until the last quarter, it was making a profit. It attributed its recent loss to the Alteris acquisition – its general business showed a $10.4 million gross profit.
The point is that when analyzing solar stocks, you need to look at where a company is in the supply chain, what the game is like for that part of the industry, and where the industry is in its development. Most of the computer makers from 1971 – Amdahl, Burroughs, NCR, Data General – don't exist anymore. It was a game of fast-moving technology where scale and access to capital mattered. That's Westinghouse's real problem – it's outgunned in a fast-moving space, and its innovation may not matter much.
Real Solar is more like a Value Added Reseller from that era. A lot of those guys survived, even if you never heard of them. And they made good money. If you can evolve with the industry, and live where the fat margins live, you can make money.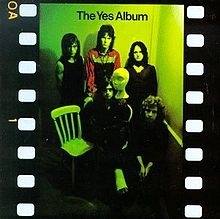 Just remember that, as Jon Anderson of Yes sang way back then, "you'll see perpetual change."
Disclosure: I have no positions in any stocks mentioned, and no plans to initiate any positions within the next 72 hours.