Stocks exhibit resilience when they consistently rebound after they retreat, with rebounds that are much stronger than their pullbacks.
Although past performance is no guarantee of future returns, resilience may bode well for future performance, as it indicates reoccurring momentum to the upside.
We ran a screen on low-debt stocks with rapid dividend growth, comparing the current year dividend per share estimate to the trailing-twelve-month dividend per share. We screened these stocks for those with a history of repeated rebounds over the last quarter after hitting 3% or greater dips close-to-close.
Interactive Chart: Press Play to compare changes in analyst ratings over the last two years for the top six stocks mentioned below. Analyst ratings sourced from Zacks Investment Research.
We also created a price-weighted index of the stocks mentioned below, and monitored the performance of the list relative to the S&P 500 index over the last month. To access a complete analysis of this list's recent performance, click here.
click on image to enlarge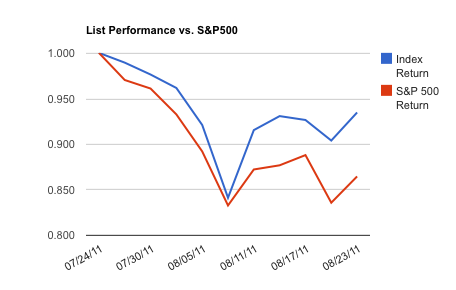 Do you think these stocks will continue their resilience? Use this list as a starting-off point for your own analysis.
List sorted by dividend yield:
*Dividend per share data and total debt to assets sourced from Screener.co, all other data sourced from Finviz.
Disclosure: I have no positions in any stocks mentioned, and no plans to initiate any positions within the next 72 hours.