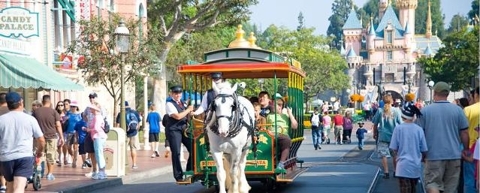 Click to enlarge
(Click to enlarge)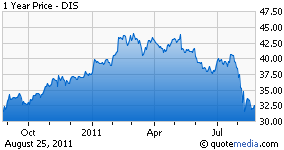 Disney (NYSE:DIS) recently fired some of its senior executives who were in charge of its new venture in Hawaii, a mini theme park. [1] The issue centered around executives underestimating costs thereby putting the profitability of the venture in jeopardy.
From a shareholder perspective, Disney is an interesting business — it's like Six Flags (NYSE:SIX) for kids meets Starwood Hotels & Resorts (HOT) with a large side of Viacom (NYSE:VIA). With so many business lines, how much do the theme parks really matter?
Below we highlight the significance of Disney theme parks for the company, challenges faced by the business and the benefits theme park investments may yield in the future.
Parks & Resorts Just 8% of Disney's Stock
As the above Trefis breakdown for Disney above, we estimate that Disney's parks & resorts business constitutes only 8% of the $46 Trefis price estimate for Disney's stock. The Trefis price implies about a 40% premium to the current market price.
High Capital Expenditures a Drain on Cash Flow
The low value contribution of Disney's parks and resorts business stems from the high capital expenditures and relatively lower margins compared to some other businesses like cable networks. As a result, profitability becomes a serious concern and if ongoing costs are not properly estimated, losses are likely. The seriousness of the issue is enhanced by an uncertain economic outlook.
We've Seen Theme Park Turmoil Before
This isn't the first time Disney has run into troubles with its theme park projects. The company went through a financial crisis over the opening of Disneyland Paris that resulted in several changes to senior management. If the value contribution of theme parks is so low and the pains so great, are the theme park projects worth the juice for shareholders? The answer is yes.
Ancillary Merchandise and Media Demand is the Juice
Disney's resorts and parks not only contribute direct cash flow but also indirect cash flow. This is one of the effective ways in which the company builds close customer relationships (translation: your kids nag you until you hand Disney money) and enhances its brand. The parks and resorts give Disney an opportunity to stimulate customer demand for Disney's merchandise, movies and viewership of its children's channels.
See our complete analysis for Disney's stock.
Notes:
Paradise lost for Disney's new resort, The Independent, Aug 18 2011
Disclosure: No position