In the world of investing, investors are always looking for new and innovative companies to spice up their portfolio. They want to see progress, refinement, and a product that is just flat-out amazing. A few of these such companies are Apple (NASDAQ:AAPL), for its ability to bring new and refined products to the market, Google (NASDAQ:GOOG), for changing the way people surf the internet, and Netflix (NASDAQ:NFLX), for re-inventing the way people rent/buy and watch movies. And although these companies have been leaders in innovation for years past, the company I am ultimately here to talk about today is Tesla Motors (NASDAQ:TSLA).
An important aspect to research when looking into an innovative company (or any company for that matter) is to find out who's running it. If Steve Jobs hadn't been running Apple a few years after it started, then I'm sure a few people might not have invested. But Tesla Motors shows huge promise in this category, with CEO Elon Musk. He was written about by a Merrill Lynch analyst, Steve Milunovich, on August 8th, 2011: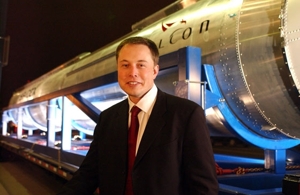 "In our view, CEO Elon Musk may be similar to Steve Jobs in being a technology visionary also able to manage and create shareholder value."
Musk earned his B.S. in Economics from the Wharton School of the University of Pennsylvania and didn't really jump start his career until he co-founded X.com which later became Paypal. After Paypal was acquired by eBay (NASDAQ:EBAY) in 2002, Musk decided to use his earned money to create SpaceX (he is now the CEO and CTO) which has become a leader in space transport and has gained numerous contracts from the US government and many private companies. He also was the original investor in Tesla Motors and has now risen to CEO of the company. With his previous management experience and innovative mind, investors can be assured that their money is safe in Tesla Motors.
Tesla's best selling point has to be its revolutionary new product, environmentally friendly all-electric cars with unrivaled performance. The company's first car released in 2008 was the Roadster, listed at a base price of $109,000, which can go 0-60 in only 3.7 seconds, reach a top speed of 125mph, and drive for 245 miles without needing to be recharged. But the company's flagship model is still to come, with the Model S, Tesla's all-electric sedan. The car has a base price of $57,400, the ability to go from 0-60 in 5.6 seconds and to go 300 miles without recharging. The Model S is slated to be a leader in luxury sedans while being all-electric. One of the Model S's main competitors, the Nissan (OTCPK:NSANY) Leaf, with a base price of $35,200, can only reach a top speed of 90mph and travel a range of 100 miles per charge. Also, if I can say, the Nissan Leaf isn't the most beautiful car on the road especially compared to Tesla's Model S. As an incentive to buy electric vehicles (EVs), all purchasers may receive a credit of $7,500 upon their purchase of an EV. This would lower the price of a Model S to around $49,900, and as Elo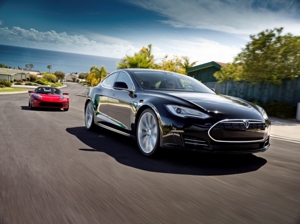 n Musk has said, that's almost equal to a $35,000 car that runs on gas. Another surprise with the new Model S is that you can seat seven passengers. Yes, I said seven, not five, due to seats placed in the back of the car (trunk area). Also, early concerns with charging prompted Tesla to create the ability to charge any Tesla in only 45 minutes if you have access to a 480v outlet, or you can take two minutes and swap out the battery. When the Model S arrives on the market in 2012, it is sure to turn a few heads out on the road.
But just because you have great management and an amazing product, does not always mean you will be raking in profits. Tesla Motors has not made a profit for one single quarter, but this isn't unusual for a start-up car company without a mass-production vehicle on the market. I would say that Tesla Motors could be facing problems in the near future due to financing problems, but these problems seemed to be nowhere in sight when Tesla reported that it had $319,380,000 in cash and cash equivalents in its Q2 report. The shareholder letter also showed that there had been 5,600 reservations of the Model S so far and the company upgraded their revenue guidance to $180-190 million for the full year. The company has also signed a $100 million multi-year contract with Toyota (NYSE:TM) to help them build their RAV4 EV. In addition to Toyota, Tesla has also formed partnerships with Daimler and Panasonic (PC). With its recent exposure, Tesla should be able to acquire the financing it needs to finish the production of its new Model S.
In conclusion, many investors want to know if Tesla will be the new Apple of the automotive industry. In quite honestly, it's too early to tell. Most of Tesla's success will bank on the success of the Model S which will be its first mass produced production vehicle. If the car begins to see widespread sales and starts to make a profit, then the company's stock could skyrocket and provide it the cash it needs to expand and make new car models. But if it doesn't, the company could eventually run out of money and go into bankruptcy or be bought up by another car company for a cheap price. But for now, the decision of whether or not Tesla Motors will be a success, is your educated choice.
Disclosure: I have no positions in any stocks mentioned, and no plans to initiate any positions within the next 72 hours.