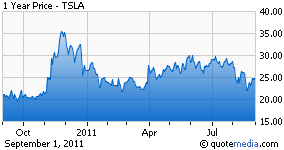 I'm relatively new to investing, at least compared to many of my readers. One of the wonders I've seen during this short period was an

awesome

short squeeze

of Volkswagen (OTCPK:VLKAY) during which the stock quintupled in

two days

. It probably became, for a very short time, the largest market capitalization in the world, as markets worldwide had already crashed.
During that time I had barely begun to experiment with option strategies. The dream of one day having a boatload of calls on a stock that blows away like that was so enchanting that it never went away completely, even as I matured option-wise. It turns out that I have a real shot at realizing something like that, as I already have many calls on Tesla Motors (NASDAQ:TSLA) for other

reasons

.
Click to enlarge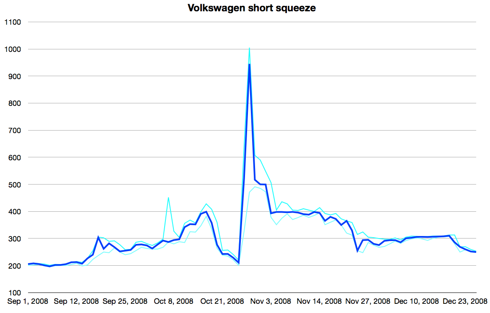 Acknowledgment. I would like to thank John Markuson for his help with English, grammar and style of this article.
Disclosure: I am long TSLA.
Additional disclosure: I leverage my investment using call options.