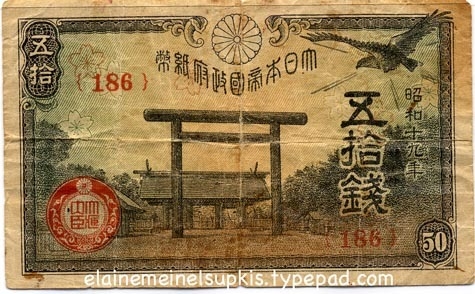 The Japanese yen and related currency exchange traded funds have made moves higher on the news that Japan's new prime minister is Yoshihiko Noda, previously the finance minister. A new approach will be taken to address Japan's economic troubles.
Noda is willing to raise Japan's 5% sales tax in an effort to reduce the nation's debt and will try to raise other taxes to secure funds for reconstruction after the earthquake and tsunami, reports RTT News.
Noda said the government "should principally respond by considering the basic guidelines and law for reconstruction," on RTT News, shortly after his election.
News of Noda's election forced the yen higher than the the euro and the Swiss franc, as the franc has been on a downtrend due to an increased risk tolerance in the market.
The Japanese yen intervention has reached a record $58.8 billion in spending, according to Ministry of Finance data. The latest round of yen selling far exceeded what was sold on September 16 of 2010, 2.125 trillion yen, reports Reuters.
Noda did direct the intervention in August, and investors are confident Japan will act again if there is a need to cool the Japanese yen down.
Rydex CurrencyShares Japanese Yen Trust (NYSEArca: FXY) has gained 9.4% over the past 12 months.
Rydex CurrencyShares Japanese Yen Trust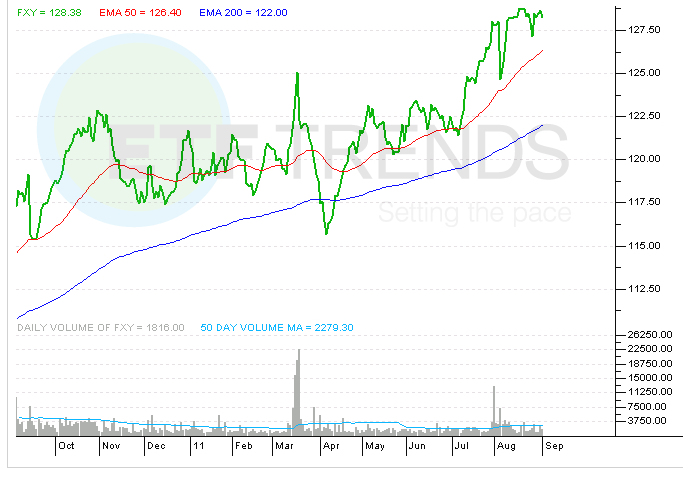 Read the disclaimer; Tom Lydon is a board member of Rydex|SGI.
Tisha Guerrero contributed to this article.