Faithful followers of Jaguar Mining (NYSE:JAG) have certainly ridden the roller coaster of mining ups and downs over the last couple of years. A company with tremendous assets in proven fields, Jaguar has suffered from operations setbacks and mismanagement, and has never reached its full potential. Is all that about to change with a strong showing in Q2 2011?

When I first began researching this stock back in March, I was met with an enigmatic feeling and I was unsure which way to go. I did not include the company in my portfolio for the reason that these types of high promise, low results companies-- especially in the mining sector-- can drag down an otherwise growing investor portfolio. With limited funds, investors cannot afford to hold onto underperforming companies for too long.
Jaguar has 7.5 million ounces of gold in 3 Brazil fields, with two more exploration projects coming online. Turmalina, located in the Iron Quadrangle, is an underexplored but solid greenbelt zone which produced 59,000 ounces in 2010. Paciência also had 59,000 ounces of production in 2010 and is located near mining capital of Brazil, Belo Horzonte. Jaguar has another site, Caete, located in Belo Horzonte, which produced 19,000 ounces in 2010. Jaguar is counting on very aggressive expansion of these fields in 2011 and 2012 to propel the company forward.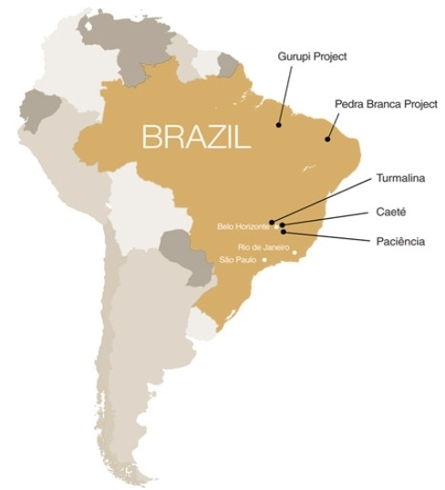 The two expansion projects include the Gurupi Project, in which Jaguar received preliminary licenses this summer to begin infrastructure improvements, as well as the Pedra Branca joint venture with Xstrata (OTC:XSRAF). The Gurupi project is estimated to have a cost of $676 per ounce with a payback period of 3.1 years. Jaguar's work on Pedra Branca, including soil geochemistry, trenching and channel and rock sampling, has confirmed the initial findings by Xstrata.
Jaguar suffered in 2010 and early 2011 with a mining process change at Turmalina and major operations challenges at Paciência. The Q2 results appear to show that Jaguar is beginning to turn around its operations challenges in these two fields and as a result, share price has risen from $4.98 to $6.20. Analyst opinion has changed from a straddle to a buy-hold with an increased price target of $8.58. Cautious optimism finally seems to be creeping back into loyal Jaguar shareholders.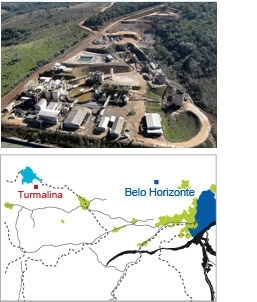 With a cost of $69 per mineral ounce, Jaguar remains cheap for value investors. Tangible book value is $3.85 per share. Until the company shows sustained profitability, I would continue to recommend caution in the entry price as any further production issues could beat the price down to the $3.85 book value level.
While bumped and bruised, I believe Jaguar could emerge as a solid mid-tier gold producer. However, liquidity issues resulting from the rocky ride may result in share dilution, muting investors' overall returns.
Ultimately, Jaguar could be just attractive enough that a larger producer, hunting for under-producing fields and promising but not yet developed projects, could make Jaguar a target for purchase or joint venture production agreements.
The management of the company seems a bit inexperienced compared to other gold producers in their class, and they may be learning some valuable lessons moving forward that will result in a much stronger, seasoned management team. Jaguar has the potential to vault upwards in share price as they progress through the junior minor growth cycle, but the cautious investor should build in expectations for a few more operations challenges along the way.
Wait for positive Q3 results, and pick a favorable entry point in relation to book value and operations improvements. If Jaguar has finally solved its operations issues, then investors who enter at any entry point under $10 could have found a very profitable gold growth stock for their portfolio. If Q3 results are disappointing, then move on to other gold and silver stocks with less challenges and more promise.
Disclosure:
I have no positions in any stocks mentioned, and no plans to initiate any positions within the next 72 hours.