The latest report on the Australian labour market released yesterday showed that total employment dropped 9,700 in August following a revised fall of 4,100 in July (click to enlarge images):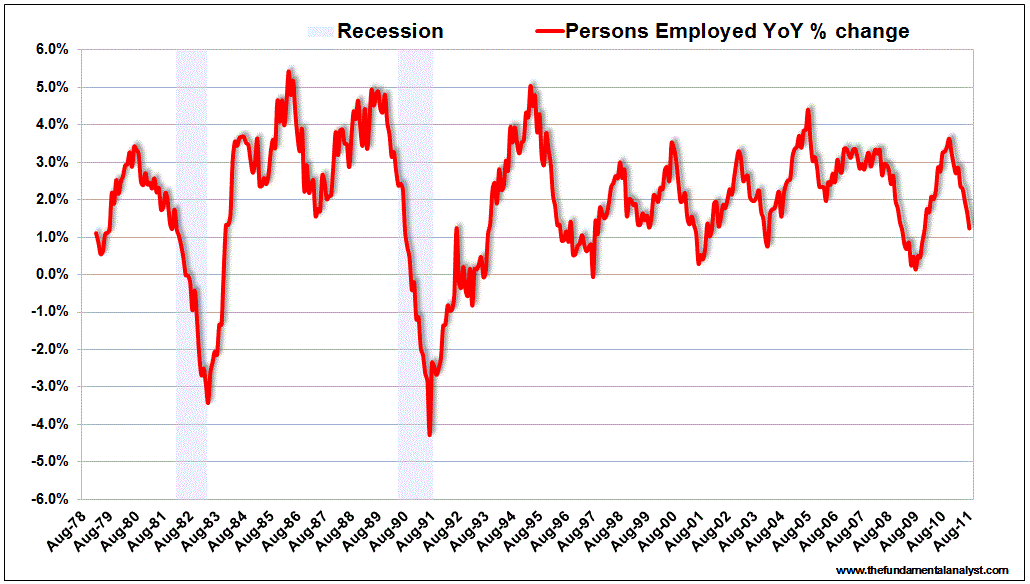 Drilling down 12,600 full-time jobs were lost whilst 2,900 part-time jobs were added. That marks the second straight month of job losses in full-time employment with a revised 26,800 lost last month.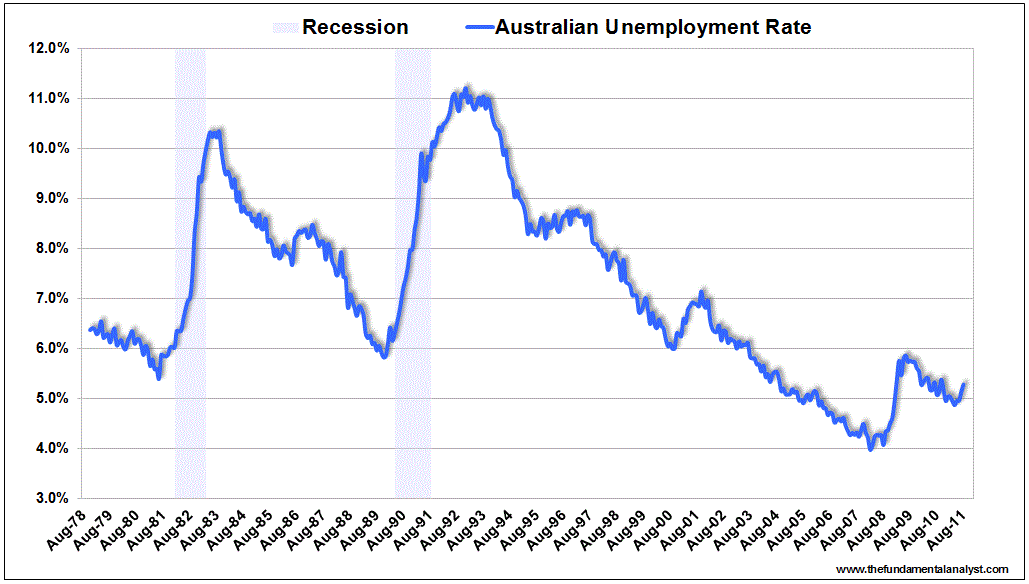 The unemployment rate jumped to 5.3%, the highest level since October last year. We don't want to overstate the case, most developed economies around the world would kill for a 5.3% unemployment rate. However, it is not the level we are concerned with here but rather the trend - and the trend is clearly up from the trough of 4.9% just 4 months ago.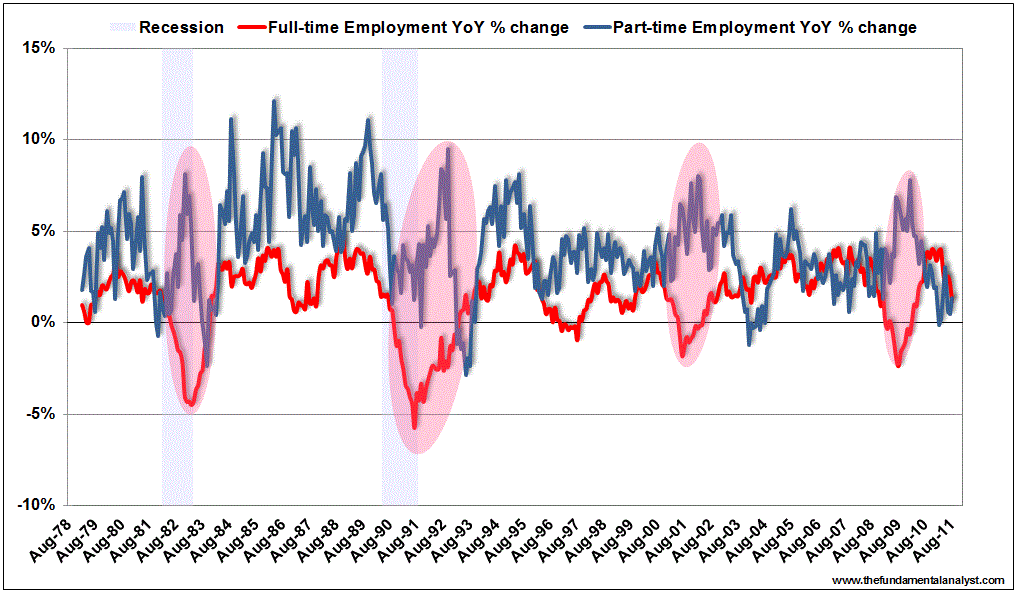 Going back to the breakdown of job losses, an indicator of labour market weakness I've noted before is the divergence between year over year growth in full-time and part-time employment. Significant divergences are shaded in pink, note that 2 out of 4 divergences represent recessions whilst the other 2 instances were just slowdowns.
Although not visible on this chart, once again full-time and part-time year over year growth rates have crossed over with YoY full-time employment growth at 1.2% and part-time employment growth at 1.4%. If the trend of the last 2 months is any guide, we should expect to see that divergence between full-time and part-time employment growth open again.
Soft labour market conditions in August should come as no surprise given other anecdotal evidence such as job adds. Tuesday's relatively strong second quarter GDP print can be chalked up to a rebound to the flood damage done in the first quarter and thus should be put in the rear vision mirror.
Looking ahead, the Australian economy looks set for a soft patch through the end of the year.