By Paul Quintaro
Bank of America (NYSE: BAC) has claimed repeatedly that it does not need to raise capital.
Yet, observers of the bank would never know that by looking at the firm's recent moves.
Back in July, the CEO of the firm—Brian Moynihan—held a conference call to discuss the bank's second quarter earnings. In the call, Moynihan was adamant that his firm had no need for additional capital.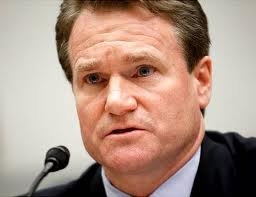 "The actions we completed during the second quarter of 2011…more importantly the actions that are still ahead of us in the quarters ahead, all of which gave us comfort and demonstrate we don't need to raise capital as we continue on our plans to comply with Basel III," Moynihan stated.
Later in the call, when questioned by analysts, Moynihan repeated the claim.
Moynihan may have been completely honest in his July assessment. Bank of America may have no "need" to raise capital. However, despite apparent lack of need, they have been raising capital quite aggressively in recent weeks.
In August, billionaire investor Warren Buffett purchased $5 billion in preferred shares from the bank. The move may have been primarily aimed at calming the fears of investors. It also gave the bank $5 billion of capital it had no need for.
Soon after, Bank of America sold roughly half of its stake in China Construction Bank. While it might have been smart from a strategic standpoint, the deal generated over $8 billion, and netted the bank $3.5 billion of tier 1 capital it apparently did not need.
Earlier in the week, reports surfaced that the bank was planning to cut up to 30,000 jobs—a reduction of 10% in the bank's workforce.
Further, on Thursday, it was reported that the bank would reorganize itself into commercial and consumer divisions and close 600 branches in the process. Bank of America later denied the rumor, but speculation was rampant.
These streamlining moves may make sense from a broader business standpoint—but they also leave the company in a position to raise additional, unneeded capital in the months ahead.
Ultimately, while the bank may have not needed that capital in July, it may need it soon.
Last week, the U.S. government sued Bank of America (along with other major U.S. banks) for their involvement in the real estate bubble earlier in the decade. On top of that, on Thursday, the Norwegian Government Pension fund filed its own suit against the bank for mortgage fraud.
While nothing meaningful may result from these lawsuits, their existence may highlight growing concerns over the bank's longer-term viability.
The acquisition of Countrywide in 2008 has seemingly become a complete disaster. That purchase cost the bank $4.1 billion then, but may have ultimately cost the bank billions more.
Since that purchase, Bank of America has lost billions in market cap. In the first quarter of 2008, the bank's market cap was over $170 billion. Today, it stands at less than $75 billion—a massive decline.
At any rate, the troubled tale of Bank of America seems to be far from over. After living through the collapse of Lehman Brothers, regulators may be unlikely to allow an entity as large as Bank of America to fail. Still, the bank may face additional pressures both economically and legally going forward.