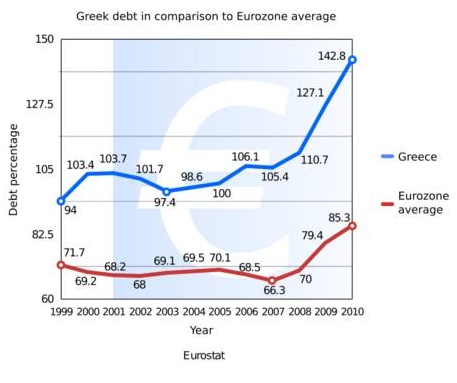 The first week of September was another rough week for the stock market, and the coming week ... well things are not getting much better. We ended last week on a quite sour note on Friday as fears over Europe and a lackluster reception from President Barack Obama's job speech coupled with not a lot of development in speech from Fed Chairman Ben Bernanke.
The coming week in the market is much different than last week in that its jam packed with economic data, and some better than expected reports can go a long way to give the market a boost. Monday and Tuesday are light, but Wednesday, alone, has PPI, Core PPI, Retail Sales, Business Inventories, and Crude Inventories. On Thursday, the market will be digesting Initial and Continuing Claims, CPI, Empire Manufacturing, Industrial Production, and the Philly Fed. On Friday, we sum up the week with TIC Flows and Michigan Sentiment.

A slate of a lot of economic data is on the plate, and expectations are low for all reports. For that reason, bulls may have a chance. Expectations are that retail sales are going to go from 0.5% to -0.5% for August. That drop seems pretty significant to us, and these significant undercut of expectations may actually spell a chance for the bulls. More weakness, however, will definitely hit the market once again.
Besides economic reports, we have earnings from Best Buy (NYSE:BBY), Research in Motion (RIMM), and several other smaller companies reporting earnings, which is additionally not something that seems like will get the market going this week.
The European situation continues to deteriorate. On Friday, rumors of Greece defaulting on debt or coming close to defaulting came to the forefront and this news will continue to put pressure on the Euro and European markets ... thus our markets.
This weekend's G-7 Meeting did not come up with too much stirring news. The group said they would continue to support the banking system, give out money, work on forex markets together, and want to bring together plans that will flesh out growth rather than just austerity. All in all, the early reaction to the meeting was muted.
So, what is one to do in this market of uncertainty and headline-driven news. We continue to mix in smaller position sizes, scale into positions, and accept the fact that we are not in a bull market and can make money using inverse ETFs and shorting stocks with weak fundamentals and technicals.
Here is what we are looking at for the coming week:
Research in Motion - On Friday, we entered a short position on RIMM as the company has weak fundamentals, slowing growth, and a rocky future. Take a market with uncertainty and a looming earnings report next Friday and you have a recipe for downside. RIMM failed its 10-day, 20-day, and 50-day MA on Friday, but it was able to retake the 20-day by the end of the day. The company will be a short candidate on downside, and moving into this Friday's earnings report, there is not much to be excited about for RIMM. The company has a new phone coming soon, but reports are that it is being rushed...further can it really retake market share from Android and the iPhone.
Clearwire (CLWR) - Clearwire looks like a fairly good short sell right now. The company finished Friday dropping below its 20-day and 50-day MA coupled with a very strong downward price channel. The company is sitting still well above its lows from early August and could see quite a significant amount of downside if the market continues to breakdown. This stock is a fairly significant trader stock as it is below $5, but if you are aggressive, you can make a killing calling this stock's direction. A move towards $2 unless something drastic changes in this market seems likely.
Covidien (COV) - Covidien broke a key upward price channel it had formed on a rebound from the August lows. On Friday, COV failed this price channel and dropped hard. The company is quite weak technically, and if we are headed for another pullback in the market this week, COV should be headed for $44.
Coca-Cola (NYSE:KO) - KO is one of the strongest stocks in the market right now. The company has moved up amidst continuous adversity in the market, and any significant drops have been bought back up by KO investors. We will be looking for proper entry on KO as the stock has strong support at the $66 level. The stock held its 20-day and 50-day, and we would like to see those to continue to hold. Failure of these lines will present a great buying opportunity.
Commodities - A lot of commodities may get hit hard this week as the euro is showing a lot of weakness versus the dollar, and this will slash commodities quite quickly. Further, weakness in economic data has not impacted commodities as strongly as it probably should have (due to a weak dollar). The dollar is actually safer than the Euro since the European situation is graver. Oil, agriculture, and even silver and gold are at risk. United States Oil (NYSEARCA:USO), Teucrium Corn (NYSEARCA:CORN), Powershares DB Agriculture Fund (NYSEARCA:DBA), and SPDR Gold Shares (NYSEARCA:GLD) all will definitely be candidates to get slashed if the dollar rises and weak data continues.
It should be a fun week in the market, and look for a lot of continued volatility.
Disclosure: I am short RIMM. I may short COV, CLWR.I may go long KO.