Recent worldwide economic news such as debt concerns, GDP growth slowdown, and the uncertainty of the Federal Reserve's next moves has brought with it a plethora of volatility. Nowadays, the only surprise in the markets is if there is a move under 1% on major worldwide stock market indexes. Investors with long and short positions celebrate one day, then cry on the next. Even though the safest move now, as it has always been, is government debt, there is another way to get conservative - by investing in water utility companies that are paying ample dividends. Investors can do all this while avoiding record low government debt payouts in the process.
The highest yielder of the group is Middlesex Water Co. (MSEX). MSEX, together with its subsidiaries, owns and operates regulated water utility and wastewater systems in New Jersey, Delaware, and Pennsylvania. The 1 year chart does a great job of showing how this company's stock price has been less volatile than the market as a whole. MSEX is currently yielding around 4.3% with a stock price of 17.54. Not too bad when compared to the ten-year Treasury yield at 1.99%.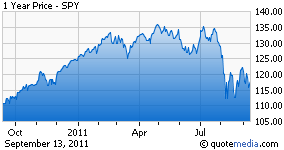 The next highest yielder is American Water Works (AWK). Like MSEX, AWK also provides water to a large amount of people, however on a much larger basis, supplying water to around 15 million people in the United States and Canada. AWK is the largest company of the three mentioned here and perhaps the safest play if you base risk on the size of a company's market capitalization, with AWK coming in at a value of just over $5 billion. AWK is yielding 3.2% with a current stock price of 28.83.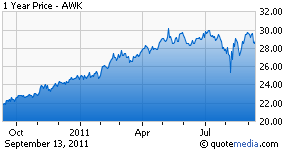 The last, but surely not the least, is California Water (CWT). By now the recurring theme of water companies is evident. Water is surely something humans need, recession or not. CWT provides water to residents in California, Washington, New Mexico, and Hawaii. This company has a market capitalization of about $738 million. The stock price is 17.69 and has a dividend of $.62 or right around 3.5%.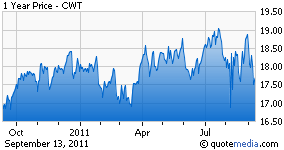 Investors do not have to give up on this market just yet and head to the "parking lot" known as United States Treasuries. There are some very safe dividend plays in the market given all the volatility. These companies are just a small portion of great companies that still pull in constant profits and keep paying dividends.
Disclosure: I have no positions in any stocks mentioned, and no plans to initiate any positions within the next 72 hours.