Today is the third anniversary of the Lehman bankruptcy.
Here are some charts from SocGen's Philippe Meyer, Carole Laulhere, and Kenneth Broux highlighting how painful the Lehman collapse and 2008/09 recession have been.
1. S&P and US 10Y yields are still below pre-Lehman levels: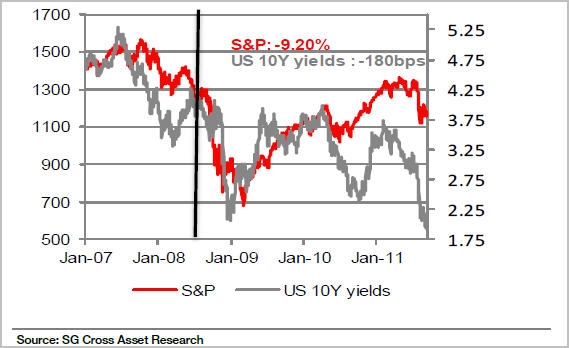 2. PMI is in the doldrums and corporate profits are at risk: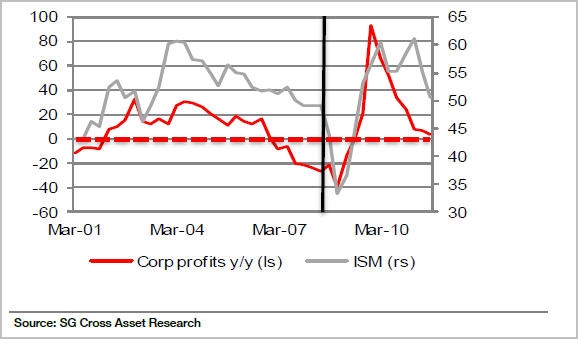 3. Massive monetary policy injections: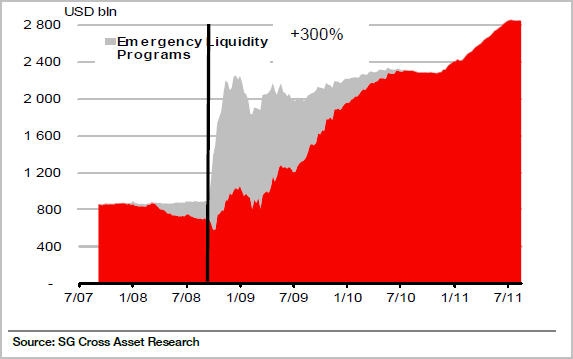 4. Huge deterioration in structurals: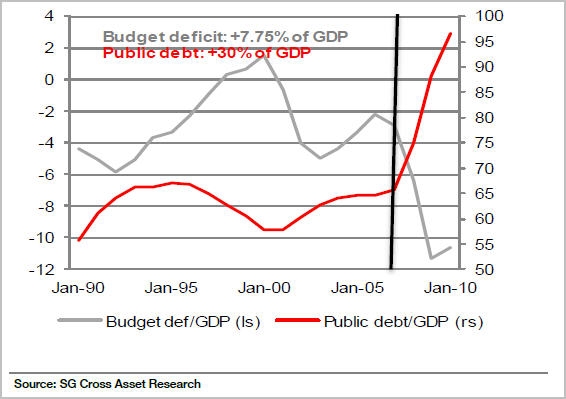 5. Still sluggish domestic demand: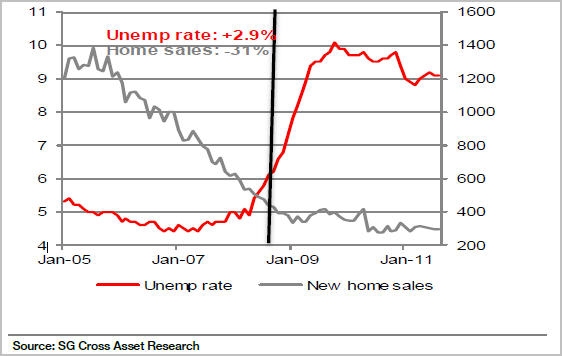 Conclusion: We had a U.S. downgrade this summer, the U.S. authorities (President Obama and Fed) are about to embark on further stimulus as the U.S. economy threatens to post a marked slowdown, and U.S. yields are at record level... three years on, things are not looking brighter.