Google (NASDAQ:
GOOG
) is making news these days.
In December 2008, Google strikes a strategic advertising agreement with the Hallmark Channel.
The year 2009 is focused on the development of local search facilities of Google and Google Earth.
In February 2010, Google acquired On2 Technologies, one of the most popular online video technology companies for $125 million.
In May 2010, Google launched Google TV with DISH Network, LLC.
In September 2011, Google acquired Motorola Mobility Holdings (NYSE:MMI), ex-part of the Motorola Solutions Inc. for $12.5 billion.
Looking back at the 3-year history, if you ask me where Google is heading, I would say Google is heading more and more toward enhanced social participation and social media - whether it is providing even more engaging content in the form of videos, or reaching out to masses through traditional modes of marketing such as television.
Recently YouTube, owned by Google, moved to buy Delicious from Yahoo (NASDAQ:
YHOO
). If you don't know it, Delicious is one of the most popular social bookmarking sites, apart from StumbleUpon, owned by
EBAY
, and Slashdot, owned by Geeknet (NASDAQ:
GKNT
).
I always believed internet won't be successful unless social participation is increased, and social media does just that. If you look at the recent data, social media marketing is the way to go.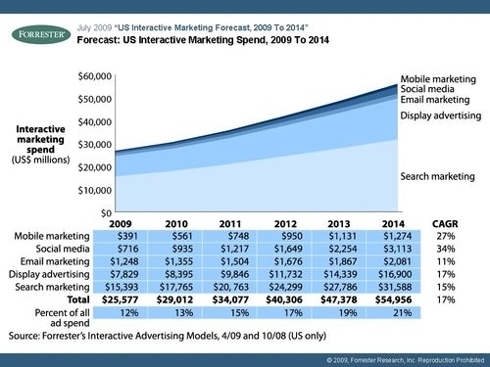 Google seems to be all set to rule the internet world, and appears on the way in the process to merge the offline and online world together, which will definitely affect the company's revenue and be a positive for the company's future.
Disclosure: I have no positions in any stocks mentioned, and no plans to initiate any positions within the next 72 hours.