Volatility-linked exchange traded products followed the 10% jump in the CBOE Volatility Index on Monday due to rising anxiety over the possibility of a Greek default.
The VIX is known as Wall Street's fear gauge because it rises when investors are seeking protection in the options markets.
VelocityShares Daily 2X VIX Short-Term ETN (NASDAQ:TVIX) was up about 10% in afternoon trading Monday. It's a leveraged exchange traded note that tracks the performance of VIX futures contracts. [ETF Chart of the Day: Volatility-Linked Funds]
Volatility products saw large outflows last week as stocks rallied.
"Volatility returned today," said Tarquin Coe, technical analyst at Investors Intelligence. "In inverse action to the S&P 500, the VIX found support from its 50-day exponential moving average on Friday. Today's rally from that average suggests a move towards the top of the six week range is underway and that implies increased downside risk over the near-term for equities. We continue to stress caution."
click to enlarge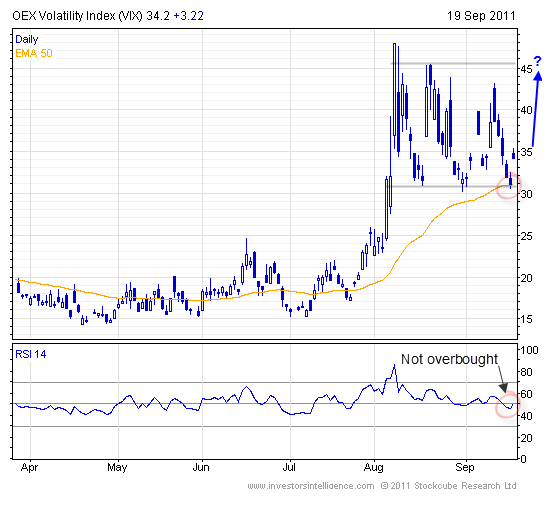 Disclosure: None