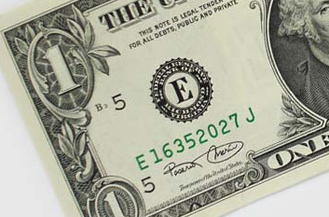 BlackRock
(NYSE: BLK),
the money manager behind the
iShares
exchange traded funds, is purchasing junk bonds as yields relative to safer Treasury bonds surge.
Relative yields on junk bonds have widened to levels that would signal default rates at three times current levels, according to InvestmentNews. Yields on speculative, junk-rated debt increased 2.07% to 7.61% over the last two months on growing Eurozone concerns.
"The high-yield market is a great long-term investment at this point and these spread levels," said James Keenan, who oversees BlackRock's $28 billion leveraged finance unit, in the report. "In July we were much more defensive, and we had sold out and built a significant cash position."
BlackRock will join Morgan Stanley (NYSE: MS) and JP Morgan (NYSE: JPM) in betting on the securities, which experienced their worst monthly return in August since November 2008.
"The high-yield market is in a good space," BlackRock's Keenan added. "Balance sheets today look better than they did in 2006 and 2007."
After spreads on high yield bonds jumped to 7.64% on Sept. 12, funds that hold debt ranked below Baa3 or less than BBB- experienced inflows of $210 million last week after losing $6.4 billion in August, according to JP Morgan research.
JP Morgan analysts project defaults could peak at 6% in a U.S. recession. Relative yields on high-yield bonds indicate default rates of 7.4%, or six times the 1.2% current rate, the analysts added. Moody's data shows that U.S. corporate default rates dropped to 2.1% in August from 2.3% in July.
High-yield ETFs include:
iShares iBoxx High Yield Corporate Bond Fund (NYSEArca: HYG). HYG has a 12-month yield of 8.06%.
SPDR High Yield Bond ETF (NYSEArca: JNK). JNK has a 12-month yield of 8.28%.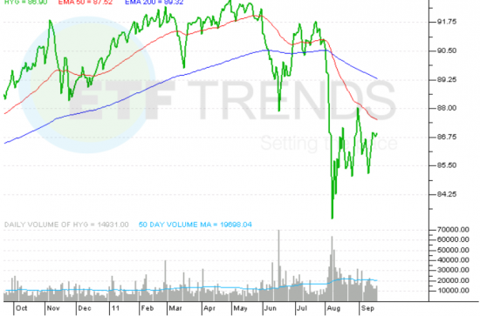 Max Chen contributed to this article.