The Great Recession and the recent global slowdown have bankrupted some of the world's most high profile financial companies and forced others like Citigroup (NYSE:C), Bank of America (NYSE:BAC) to lean on government support. Companies have responded to their new reality by reducing risky clients, keeping more cash, and cutting some services.
But the global economic environment is not the only factor hurting the financial industry. The sector bleeds out well over $100 billion every year from fraudulent transactions. It is a massive and growing problem for the industry and customers alike.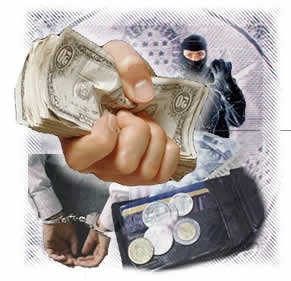 The challenge for companies is to decipher whether or not a transaction is fraudulent or not within the 400 milliseconds it takes to process a transaction. This is difficult to do with a high level of precision, with algorithms often failing to be accurate.
In fact, most of this cost for fraudulence actually comes from false-positives. False-positives occur when banks erroneously block transactions that are flagged as suspicious, but are actually legitimate. These can be very expensive and time consuming.
However, an innovative technology company named ValidSoft, a wholly-owned subsidiary of Elephant Talk (ETAK.OB), claims to have a real-time fraud prevention solution for this multi-billion dollar problem.
ValidSoft's proprietary technology adds the security feature of verifying a person's location for processing a transaction. The breakthrough technology correlates the location of a financial transaction to a user's mobile device. So, for example, if purchases were being made in China and a customer's cell phone was in Iowa, it would be evident that the transaction was not being made by appropriate person.
The technology is able to make this correlation between the mobile device and the point of sale within the 400 milliseconds it takes to process a transaction. Thus, fraud can be prevented before it occurs, in real-time, completely seamless to the customer. The sophisticated solution even takes privacy into account. It does not track customers and maintains complete customer location privacy, unlike a GPS-based system would for example.
Recently, ValidSoft announced that a major trial has been completed with a leading international financial institution. In this trial, ValidSoft was able to identify legitimate and fraudulent transactions at an astounding 100% success rate.
This groundbreaking feat is a game changer for the financial industry. Companies, like Visa (NYSE:V), could not only virtually eliminate card fraud itself, but save billions of dollars from increasing the accuracy of identifying fraudulent and legitimate transactions.
ValidSoft just announced a partnership will with Adeptra, a provider of auto-resolution technologies, to enable retail banks detect and prevent fraud. This entails integrating ValidSoft's fraud prevention and detection technology with Adeptra's "Decision Engine" that segments, packages, routes, and prioritizes communication with customers on behalf of banks. The fraud management and customer communication solution will be offered to Adeptra's clients. Adeptra is already a global powerhouse in offering these types of services. Clients include at least half of the top 10 North American and UK card issuers, as well as 4 of the top 5 in Australia.
The partnership and integration of technology into Adeptra's solutions will add legs to ValidSoft's unmatched, patented technology. The solutions could be available to clients through Adeptra by year end.
Adeptra's endorsement comes as Visa Europe's integration of ValidSoft's solutions into own processing platform is nearing completion. Visa Europe will soon offer these fraud prevention solutions to its 4,000 member banks across the continent.
Visa Europe processed 24 billion transactions in 2010 alone. With very high margins, 7-22 cents per transaction becomes quite lucrative for ValidSoft.
ValidSoft's agreement with Visa Europe, and now Adeptra, provides validation of the company's superior solutions. As their technology is further integrated and endorsed, it aims to become a global standard in fraud prevention. In the coming years, it will be sought after by the industry's leaders looking to reduce fraud, improve customer experience, and save much needed cash by improving transaction verification.
Disclosure: I am long ETAK.OB.