More evidence that plunging silver prices on futures markets over the last week, induced by margin calls and higher margin requirements, may have created even more buying of the physical metal comes via news of the addition of 201 tonnes of the metal for the iShares Silver Trust ETF (SLV) over just the last two days, per the company's website. The ETF's holdings now at a four month high.
Click to enlarge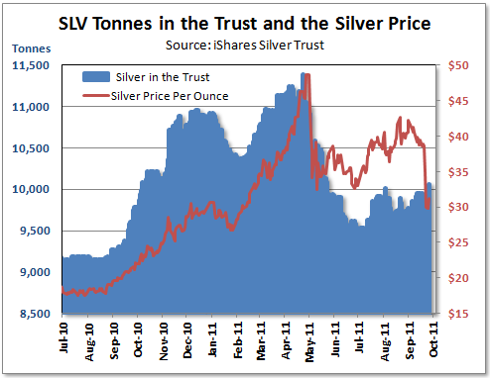 While some may argue that SLV and the physical buying of silver bars and coins are two very different markets, one thing is clear: SLV and the futures market are also two very different things, the latter being unduly influenced by leverage and fast-moving traders whereas "buy and hold" types are prevalent in the former.
All of this points to strong underlying support for the metal that will once again, someday, be reflected in the futures market.