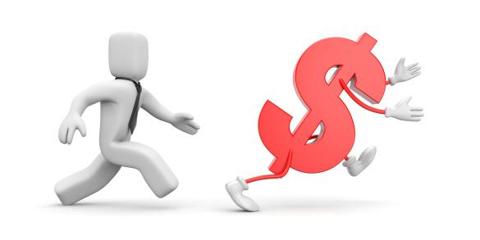 As investors sift through ugly quarterly performance reports, they might be tempted to chase the biggest third-quarter winners in exchange traded funds. However, sometimes last quarter's heroes can turn into this quarter's goats, and vice versa.
Some of the top ETF performers in September and the third quarter are indexed to futures contracts based on Wall Street's "fear gauge." These volatility-linked ETFs, which follow CBOE Volatility Index futures, rallied on concerns over the global economy and Europe's sovereign debt storm. [September ETF Performance Report]
The VIX tends to rally when stocks decline, although the exchange traded funds and notes track futures, not the spot price.
The iPath S&P 500 VIX Short Term Futures ETN (NYSEArca: VXX) climbed 152.5% in the third quarter after losing 28% in the second quarter and falling 21.9% in the first quarter, according to investment researcher Morningstar. Past performance doesn't guarantee future results, as they say.
The same ebb and flow of performance is seen in annual ETF results.
"Success doesn't like to repeat itself on Wall Street," Matt Krantz writes for USA Today.
According to USA Today analysis, the top seven mainstream ETFs of 2010 ended up underperforming the average ETFs so far this year:
Vanguard Small Cap Growth ETF (NYSEArca: VBK) was up 30.3% in 2010, but it is now down 7.7% year-to-date.
Vanguard Mid-Cap Growth ETF (NYSEArca: VOT) was up 28.5% in 2010, but it is now down 5.4% year-to-date.
iShares Russell Microcap Index (NYSEArca: IWC) was up 28.4% in 2010, but it is now down 17.3% year-to-date.
Vanguard Small Cap Growth ETF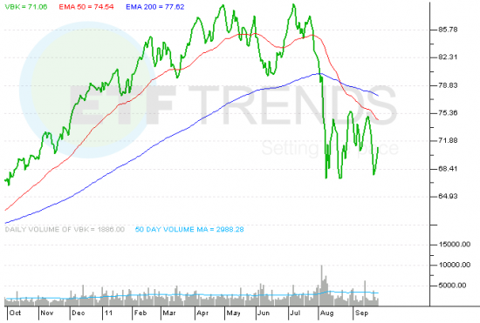 Max Chen contributed to this article.