The chart of the S&P 500 should put most questions to bed about whether we are in a bear market. We've been suggesting that for some time and have been in mostly cash since August, but if this isn't a bear, then I don't know what is.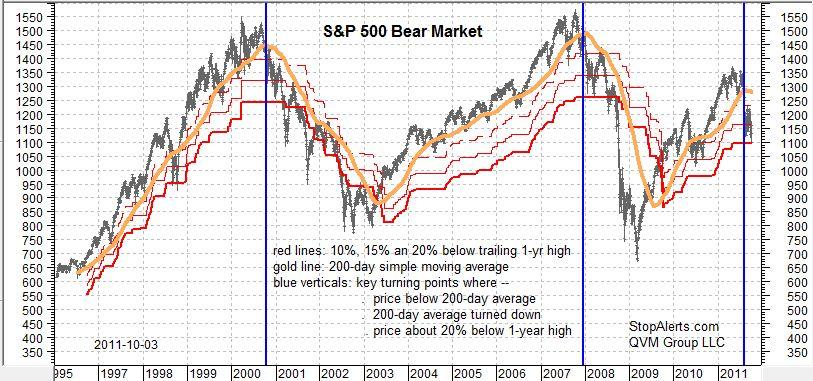 Click to enlarge
The price is below the 200-day average.
The 200-day average has turned down.
The price is about 20% below the trailing 1-year high.
The price is below the mid-point ("50 yard line") of the distance from 2007 high to 2009 low.
That combination matches the turn in 2000 and 2008 and was not seen in the intervening periods.
A bear market chart pattern does not speak to duration of the bear, just the fact of a bear. It could end quickly, but it most likely has more to run, because there is momentum to negative sentiment, and the economic problems in Europe, the U.S. and China will not be solved overnight.
Supporting information for the bear includes the mess in Europe and the U.S., and the weakening economy and worsening bank quality in China.
While the S&P 500 chart shows a similar chart pattern as 2000 and 2008, that is not to say that the circumstances are the same as either time.Today, the central bankers are on the job, so a liquidity crisis is unlikely. However, the excessive debt of 2007 did not go away, it was just nationalized and then multiplied by the attempts to solve the problem with more debt. So, we do face austerity in terms of government spending and increased taxes.
Corporations are in great financial condition, having squeezed out excess labor (which has probably reached its limit) and refinanced their debt due to Fed actions to reduce rates (at the expense of middle class savers who now earn nothing on their bank deposits).
U.S. corporations are reported to have about $2 Trillion in cash which compares favorably to the $3.2 Trillion of reserves held by China, and more than the $1.1 Trillion held by Japan. Too bad Uncle Sam has virtually no cash (other than an infinite supply of currency printing capacity).
The following charts show most other asset categories in downward movements, except for gold, the Dollar, and U.S. Treasuries. Each chart has a blue vertical line that marks the point that the 200-day average for the S&P 500 turned down.
The charts show copper, China, Europe, the U.S. dollar index, gold, long-term treasuries, major U.S. banks, junk bonds, financial company preferred stocks, equity REITs and pipelines,
We expect some very nice buying opportunities to recommit our cash among income stocks in the not too distant future.
We are in a "stay rich", not "get rich" environment at this time. Safety and defense first.

Copper: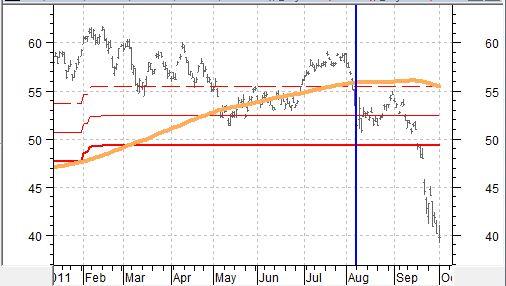 Click to enlarge
China: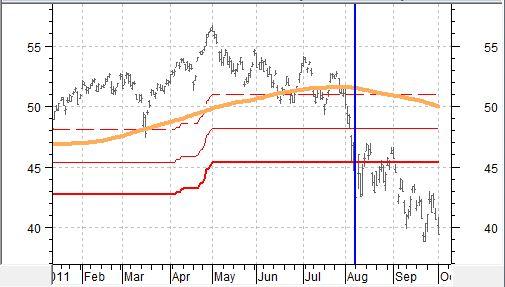 Click to enlargeU.S. Dollar: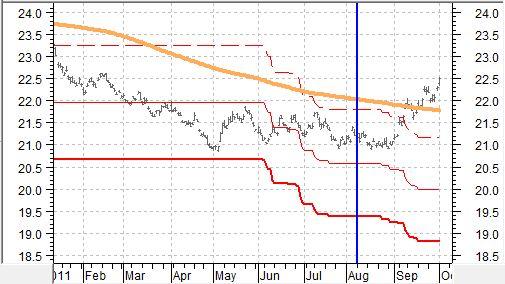 Click to enlarge

Gold: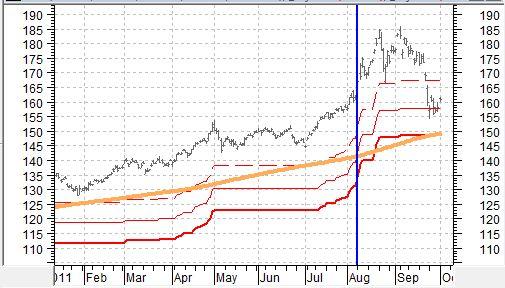 Click to enlarge

Long-Term U.S. Treasuries: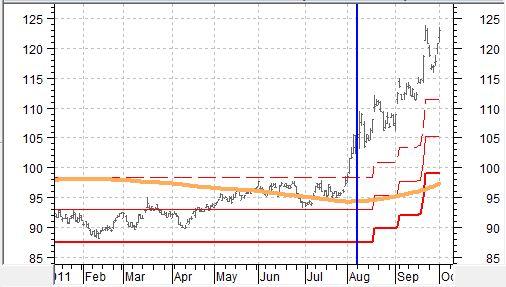 Click to enlarge

Major U.S. Banks: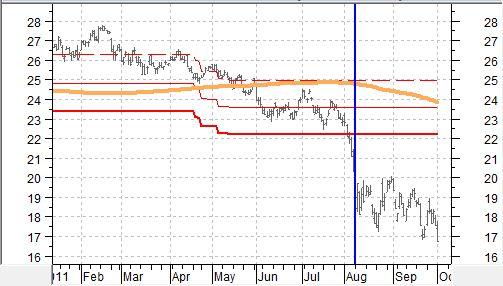 Click to enlarge

Junk Bonds: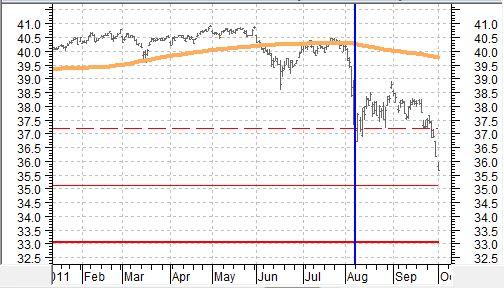 Click to enlarge

Financial Company Preferreds: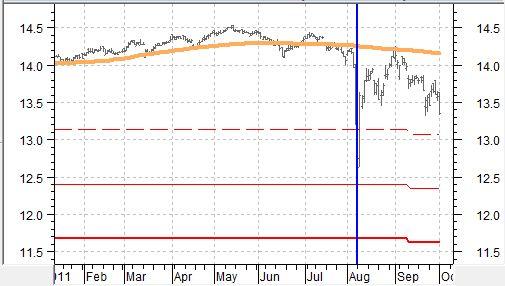 Click to enlarge


Equity REITs: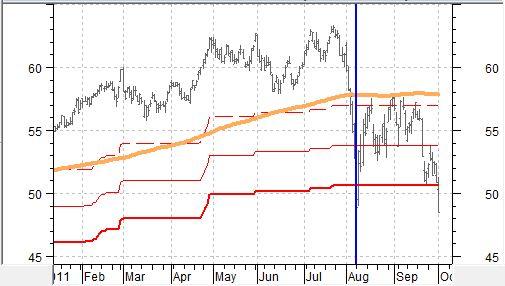 Click to enlarge

Pipelines: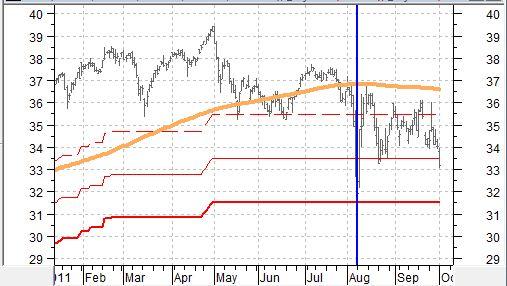 Click to enlarge

Related Recent Articles:


Disclosure: StopAlerts.com is a service of QVM Group LLC, a registered investment advisor. As of the creation date of this article (October 3, 2011), QVM has long positions in GLD in some accounts and no long positions in any other mentioned security in any managed account. QVM olds near-term, far out-of-the-money cash secured PUTs on SPY and GLD.

Disclaimer: This article provides opinions and information, but does not contain recommendations or personal investment advice to any specific person for any particular purpose. Do your own research or obtain suitable personal advice. You are responsible for your own investment decisions. This article is presented subject to our full disclaimer found on our site available here.