By Paul Quintaro
On Friday, trading in shares of Eastman Kodak (NYSE: EK) was halted.
The stock plunged over 50% late Friday afternoon (falling below $1 per share) after speculation rose that the company would be forced to declare bankruptcy.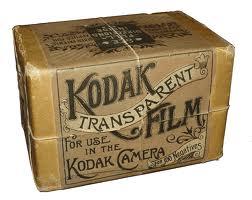 After the market closed, the company denied the bankruptcy rumor, stating that it had no intention to file. On Monday morning, the stock jumped back up to over $1.60.
Yet, a bankruptcy for Eastman Kodak may not be too far out of the realm of possibility.
Earlier in the week, Moody's downgraded Eastman Kodak's debt to junk status, saying that the company could continue to burn cash going forward. Later, Fitch also downgraded the company and kept its outlook negative.
Eastman Kodak has been consistently losing money for years, burning through its cash holdings for half a decade now. The stock price of the company has likewise been in decline, as it has consistently trended downward.
Recently, investors may have been looking for some value in the shares, as the possibility of a takeover or sale of the company's patent portfolio may bring significant return to the company's shareholders.
In recent years, the demand for Eastman Kodak's digital photography products has plummeted as mobile phones have increasingly expanded into the space.
Now, the company could strike back, by selling its digital photography patents to the very companies that may be pushing it to the brink.
Mobile phone giants Apple (NASDAQ: AAPL) or Google (NASDAQ: GOOG) would be obvious possibilities, although foreign companies like Samsung could get into the mix.
As the legal battle over patents in the mobile phone space has increased in intensity, the possibility of a play for Eastman Kodak may seem increasingly likely.
In August, Google announced that the company was planning to purchase Motorola Mobility (NYSE: MMI).
The move was seen as somewhat dangerous because Google would be acquiring one of the major producers of its Android smart phones. It could raise the possibility of alienating one of its other manufacturers like Samsung (OTC:SSNLF) or HTC.
Still, Google stated that it would not give preferred treatment to Motorola's phones compared to other Android manufactures, but instead was forced to acquire the company to protect its patent portfolio.
Meanwhile, Apple and Samsung have been involved in a patent battle of their own. Apple has alleged that Samsung's Galaxy tablet and Galaxy smartphones are direct copies off its own iPad and iPhone devices. This has led to sales of Samsung's Galaxy offerings being restricted in Europe, while Apple's upcoming iPhone 5 may be blocked from entering Samsung's native country of South Korea.
However, rumors of a takeover of Eastman Kodak have been floating around for years, and have thus far proved inaccurate. Although the recent intensity of the war over patents in the mobile space may make the acquisition appear more alluring, it may ultimately fail to materialize.