If you think that market volatility is going to persist in the near future, you may be very interested in this list.
We ran a screen on dividend stocks paying dividend yields above 4% and sustainable payout ratios below 50% for those with strongly positive correlations to VIX, the volatility index (or "fear gauge"), over the last three months.
The VIX index measures the implied volatility of S&P 500 index options, and it increases when market uncertainty takes over. If a stock has positive historical correlation with the VIX, it has tended to perform well when volatility and uncertainty spike. The market may be treating these stocks as "safe havens" during market crises.
Interactive Chart: Press Play to compare changes in analyst ratings over the last two years for the stocks mentioned below. Analyst ratings sourced from Zacks Investment Research.‬
We also created a price-weighted index of the stocks mentioned below, and monitored the performance of the list relative to the S&P 500 index over the last month. To access a complete analysis of this list's recent performance, click here.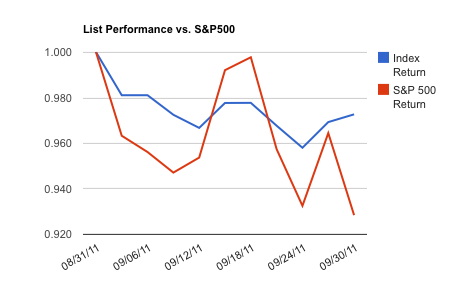 Do you think market volatility will persist? Use this list as a starting-off point for your own analysis.
List sorted by dividend yield.

1. White River Capital Inc (NYSEMKT:RVR): Engages in specialized indirect auto finance business. Market cap of $69.93M. Dividend yield at 5.16%, payout ratio at 43.78%. Correlation to the VIX index at 0.52. The stock has gained 23.93% over the last year.

2. C&F Financial Corp. (NASDAQ:CFFI): Operates as the holding company for Citizens and Farmers Bank that provides various banking and related financial services to individuals and businesses. Market cap of $73.05M. Dividend yield at 4.28%, payout ratio at 31.55%. Correlation to the VIX index at 0.70. The stock has had a couple of great days, gaining 5.95% over the last week.

3. China Mobile Limited (NYSE:CHL): Provides mobile telecommunications and related services primarily in the Mainland China. Market cap of $195.53B. Dividend yield at 4.19%, payout ratio at 43.06%. Correlation to the VIX index at 0.51. The stock has lost 1.38% over the last year.

*Price data sourced from Yahoo Finance, all other data sourced from Finviz.
Disclosure: I have no positions in any stocks mentioned, and no plans to initiate any positions within the next 72 hours.