by Paul Quintaro
On Tuesday, as widely anticipated, Apple (NASDAQ: AAPL) announced the next iteration of its iPhone device—the iPhone 4S.
Consumers as well as investors may have been slightly disappointed, as Apple's stock sold off in the following minutes, before bouncing back later in the trading session.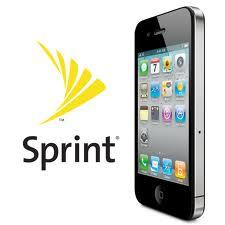 As Goldman Sachs (NYSE: GS) noted, the failure of Apple to announce an iPhone 5 may have little affect on the company's stock. Generally speaking, the iPhone 4S brings significant upgrades to the device, perhaps enough to entice consumers to switch over.
Ultimately, investors in Sprint (NYSE: S) may find themselves more affected by the recent developments in the iPhone than investors in Apple.
After Verizon (NYSE: VZ) received the rights to the iPhone earlier in the year, Sprint became the last major mobile provider to lack the device. As Sprint has the least market share of the major carriers, lacking such a popular phone could have been a deathblow to the company in the longer term.
Yet, in acquiring the device, Sprint has paid a tremendous price.
Sprint has committed to purchase at least 30.5 million iPhones over the next four years. Bloomberg reports that, at current rates, this could cost the company roughly $20 billion.
Sprint will discuss the financial impact of the iPhone on October 7.
Interestingly, this news partially leaked late on Monday before Apple's announcement.
Citing Sprint's iPhone purchase obligation, various websites reported on Monday that Apple would release a full-fledged iPhone 5, but that it would be Sprint exclusive. In this scenario, AT&T (NYSE: T) and Verizon would wait an additional six months to acquire the device.
Obviously, this rumor proved false, but it could have been a more attractive scenario for Sprint.
Sprint does have an advantage over the other companies: unlimited data. Currently, Sprint is the only company that will offer the iPhone that also offers an unlimited data plan.
Shares of Sprint traded sharply lower on Tuesday morning, before bouncing back later in the session. On Wednesday, shares of Sprint ended flat at $2.86 per share.
Will Sprint's deal to acquire the iPhone prove to be a mistake?
If nothing else, it may simply showcase the power phone manufacturers have over the telecom companies themselves. There used to be a time when the power balance was quite the opposite.
Important Note
Content, including research, tools and securities symbols, is for educational and informational purposes and should not be intended as a recommendation or solicitation to engage in any particular securities transaction or investment strategy. You alone are responsible for evaluating which securities and strategies better suit your financial situation and goals, risk profile, etc. The projections regarding the probability of investment outcomes are hypothetical and not guaranteed for accuracy or completeness. They do not reflect actual investment outcomes and are not guarantees of future results, and do not take into consideration commissions, margin interest and other costs that will impact investment outcomes. Content may be out of date or time-sensitive, and is subject to change or removal without notice. Supporting documentation for any claims made in this post will be supplied upon your email request to editor@zecco.com.
At the time of distribution of the material contained herein, neither Zecco Trading nor Zecco Forex was a market maker or acted as the contra-party for customer transactions through the firm's principal accounts for the securities discussed.
Zecco Holdings, Zecco Trading, Zecco Forex, and their officers/partners/employees may hold a nominal financial interest in any of the securities discussed herein, with the nature of the interest consisting of, but not limited to, any option, right, warrant, future, long, or short position.
Neither Zecco Trading nor Zecco Forex has participated as a manager or co-manager in public offerings of the securities mentioned herein within the last twelve months.