The legendary photographic company Eastman Kodak (EK) has seen its stock price relentlessly decline for more than a decade. With shareholder value down by more than three-quarters since the start of the year, the future continues to look bleak. Its turnaround story also looks increasingly desperate to investors as management relies on aggressive patent lawsuits to raise revenue and offset a staggering annual free cash flow burn of up to $1B. In "short", Kodak appears to be heading into bankruptcy.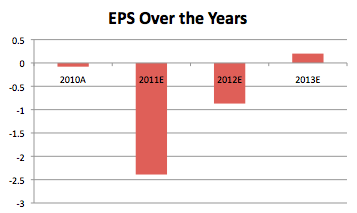 However, given the value of its digital imaging applications to mobile developments, some investors believe that a transaction is likely in the near-future. It has 1.1K patents in this segment, but much of it is effectively obsolete through substitute alternatives. FUJIFILM (OTCPK:FUJIF), Panasonic (PC), and Canon (NYSE:CAJ) all have patents worth much more than those of Kodak, so a transaction might be favorable to Kodak shareholders but not sustainably viable for an acquirer's shareholders.
Photography is a fast business with few barriers to entry and the supercentenarian company has simply failed to innovate. R&D for the corporation is at 4.5% of revenue versus 7.5% for FUJIFILM, 8.5% for Canon, and 3.3% for Panasonic. Additionally, Apple (NASDAQ:AAPL) is continually taking away the few remaining sales left over after competition with more similar peers. With little revenue, Kodak is expected to be outdone in the crucial area of product development.
To make matters worse, Kodak is experiencing declining liquidity and just recently announced that it is tapping its $160M credit line to pay off expenses. Litigation does not present a sustainable long-term option and will be ineffective in funding R&D, which the company needs at this time. All cash flow strength notwithstanding, the company's failure to move beyond the camera film market will spell ruin. And it is currently difficult to imagine how the multinational will reinvent itself through new products in a way that reminds consumer's of its glorious days.
Management has recently lowered FY2011 earnings, putting the stock into a likely volatile ride over the next few months. Asset sales, in my view, are delaying the inevitable while a corporate focus on digital photography and printing struggle to be sustained with poor product development. Although the market is not dedicated to any one particular company, the corporation's brand name has been dying--and with it, the value of its patents and goodwill.
Analysts currently rate the stock a "sell", although a few are hopeful about a strategic transaction. For the short-term, the high-risk adjusted returns from this anticipation might be value-creating. However, in the long-term, corporate fundamentals will prevail as inevitable bankruptcy looms. New products complemented by an Apple-esque hype may hopefully save the company, but this remains to be seen and the clock is relentlessly ticking.
Disclosure: I have no positions in any stocks mentioned, and no plans to initiate any positions within the next 72 hours.