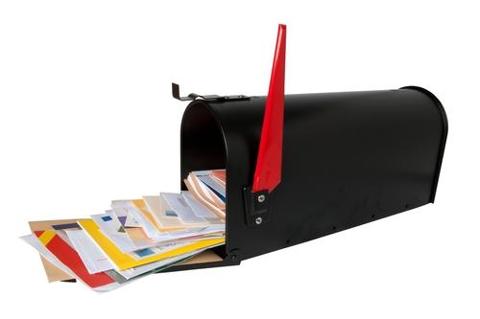 Like many people, I get regular mailings from Capital One (NYSE:COF) asking me to sign up for a credit card. The frequency makes them stand out in my mind if for nothing else than their persistence. But given that analog marketing (like traditional mail) and digital marketing do not exist in vacuums, it makes one wonder about the connections. To help investigate how the volume of Capital One traditional mail might be impacting online behavior, Compete assessed some simple search referral results.
Credit for Direct Mail's Impact?
So far so good on connections: More people that searched on "Credit Card" on a major search engine were referred to capitalone.com than to any other financial services site. At over 8%, capitalone.com bested chase.com by over 25%. That implies a potential connection between regular mail and online awareness. Credit card stalwart americaexpress.com trailed the set.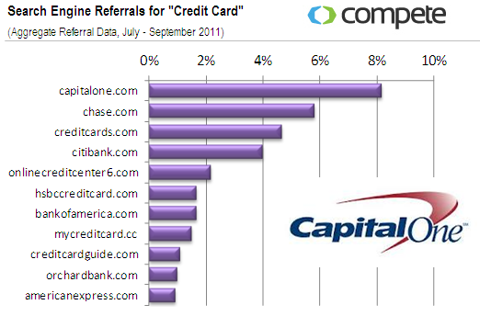 Express Look at American Express
Given the relatively low results for American Express (NYSE:AXP), we next looked at the sources of American Express traffic. Traffic is shown as sessions (rather than unique visitors) to be able to measure the contribution of referrals. Referrals here include all search terms. While americaexpress.com sessions have ramped up, coincident with search results above the gain is not coming from search. Search drove as many as 1 in 10 sessions in late 2010/early 2011, but has dropped to an average of 7.4% over the past four months shown.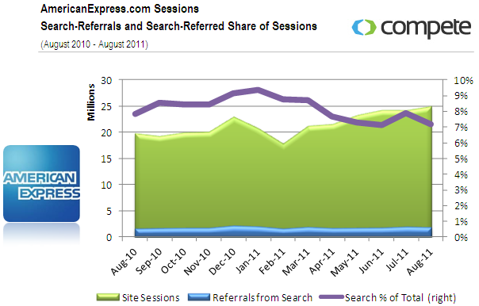 What's in Your Budget?
With CapitalOne winning at least one search battle and American Express driving more sessions with less reliance on search, there has to be more to the story. To give credit where it's due, logical follow-up steps include:
Compare CapitalOne direct mail spend amounts and timing with changes in search results to help connect the dots between mail-driven brand-awareness and online behaviors and enhance direct mail attribution
Add a behaviorally-targeted survey sent to searchers and site visitors asking about offline and online builders of favorable brand awareness
Identify key terms that are driving traffic to AmericanExpress.com, and highlight where it is over- or under-indexing on those terms relative to rivals
Include branded and non-branded terms and consider share of voice
Quantify the non-search sources of American Express's incremental traffic
Consider assessing the digital equivalent of direct mail exposure, such as through Compete's AdImpact solution (which correlates ad exposure alone to changes in behavior)