We think Tenneco (NYSE:TEN) represents one of the more compelling auto parts valuation plays on the market. We think it fits perfectly within Valuentum's stock-picking methodology (the Valuentum Buying Index), which focuses on undervalued stocks that generate significant economic value for shareholders, while demonstrating identifiable avenues of growth.

To get started, we outline our views on the valuation of the auto parts group and how Tenneco compares to its peers. As the charts below show, we think the group as a whole is undervalued, and we think Tenneco is undervalued relative to the group. Our discounted cash-flow valuation process forms the basis of why we think Tenneco's shares are trading at bargain-basement levels.

(Click images to enlarge)




Source: Valuentum Securities




Source: Valuentum Securities

What is Tenneco Worth?

There are many schools of thought on valuation, but we feel a comprehensive discounted cash-flow process coupled with a rigorous relative value assessment versus peers is the best way to identify stocks poised for material capital appreciation. We prefer stocks that are trading at a discount to our fair value (based on our discounted cash-flow process) and are trading at a discount versus peers based on a relative value basis. Tenneco's forward P/E ratio (9.4) scores favorably against peers like Johnson Controls (NYSE:JCI) and BorgWarner (NYSE:BWA), and its PEG ratio (1.0) is also below its industry and peer median. On this basis, we think it's attractively priced versus peers.

But what really gets us excited is Tenneco's valuation as determined by our DCF process, which is why we are considering the firm in the portfolio of our Best Ideas Newsletter. As you can see by the table above, it is the only auto parts firm that is attractively priced on a relative value basis and also on a DCF basis. In other words, it meets two of the three criteria in our Valuentum Buying Index to score a 10 (10 being best).
Importantly, however, we look for stocks with identifiable growth prospects and employ a technical and momentum assessment in order to avoid value traps from buying great stocks but at an inopportune time. We don't just buy stocks because they're cheap -- as all investors know that stocks can often become cheap for good reasons. For Tenneco, we're waiting on its technicals to improve to add it to our portfolio -- once those indicators turn up, it may register the best score on our index.

In the spirit of transparency, we reveal our discounted cash-flow valuation assumptions for Tenneco below. In our opinion, Tenneco is worth about $44 per share. All things considered, we are waiting patiently to initiate a position in the firm's shares.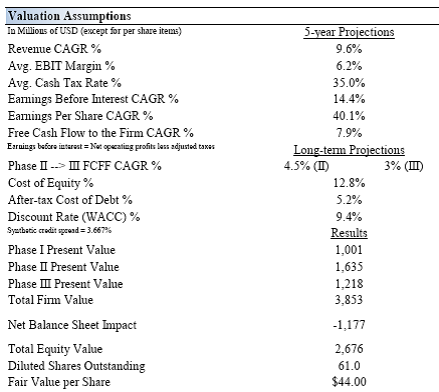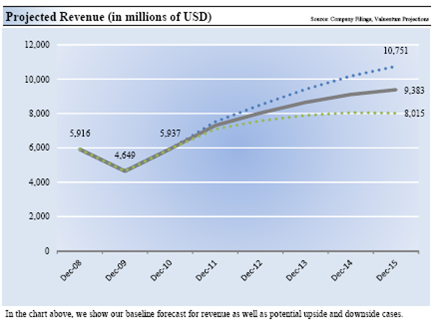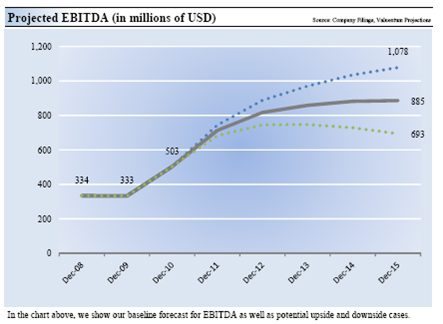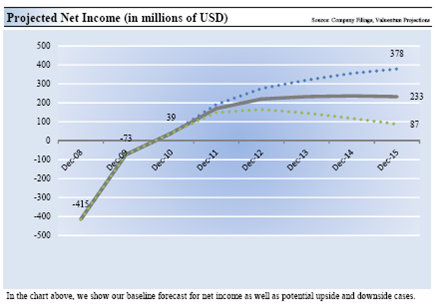 Disclosure: I have no positions in any stocks mentioned, and no plans to initiate any positions within the next 72 hours.