Having been involved in the energy sector for a number of years; I believe I developed a certain understanding of the dynamics in the industry; while by no means my analysis is error proof, I would like to put forward a thesis that Husky Energy (OTCPK:HUSKF) will be bought out by a rival Canadian major such as Suncor (NYSE:SU) or an international Super Major in 2012 to 2014.
Husky is currently trading at 6 years low against a background of much higher energy prices, thus the company valuation is very attractive especially in relation to the company production level, expected growth, refining assets and most importantly its vast oil and gas reserves.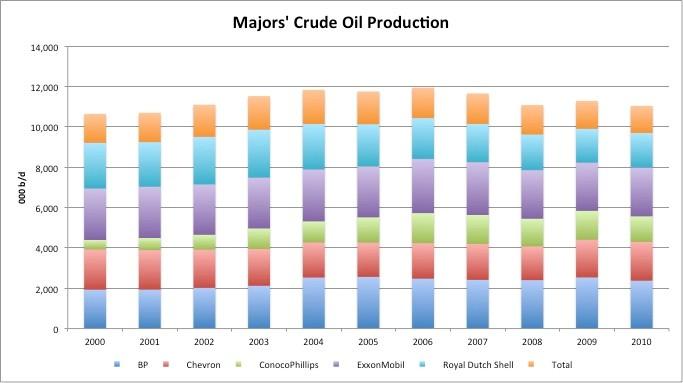 Click to enlarge
(Click to enlarge) (Source EvaluateEnergy.com)
Meanwhile most of the world energy super majors have been suffering over the last 6 years from stagnant growth in production, as a matter of fact Husky was the only one of a handful of energy big players that demonstrated any meaningful growth in production in Q2, the absolute majority of its rivals demonstrated declining production.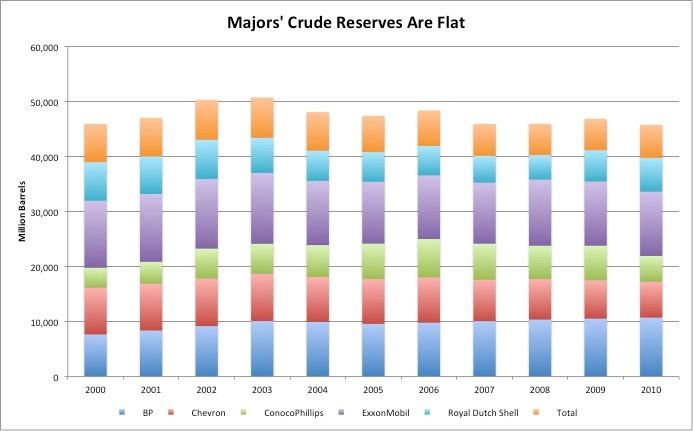 Click to enlarge
(Click to enlarge) (Source EvaluateEnergy.com)
As things stand today 6% of the world oil reserves are controlled by the super majors (IOCs), 77% are controlled by National Oil Companies NOC, 11% are operated by IOCs (but controlled by NOC) and the remaining 6% is owned by Russia which has a mixed model; accordingly international oil companies are having a hard time accessing quality reserves to replenish their portfolios.
China and a number of Asian countries are gaining a bigger and bigger foothold in Canada (the $2.2 Billion dollar Daylight Energy purchase by Sinopec (NYSE:SHI) on October 9th 2011 is the latest example) , accordingly I believe Canada and the US will be receptive to having Husky assets transferred to a western major rather staying under Chinese control, while a Chinese company could bid for Husky and the deal will probably go through since Husky is already controlled by Chinese interests, I believe a western IOC making a bid will be more welcome nonetheless.
Li-Ka Shing (71% majority shareholder in Husky Energy) is a deal maker he has demonstrated in several occasions that he is ready to part with assets at the right price (unlike Buffett who gobbles up and sleeps on his assets) Li-Ka Shing is more of a market timer; and he has let go of major assets and stakes in the past such as his multi-billion dollar divesture of his stake in CIBC in 2005 or the $11B sale of his cell phone assets to Vodafone in 2007, which interestingly took place under Amis Ghosh leadership (Mr.Ghosh was appointed as Husky CEO in mid-2010).
Going forward Husky will require a massive amount of capital to develop its oil sands and oil carbonates portfolio, while the company has the cash flow and balance sheet to raise the needed funds to develop its assets, it seems more logical for a super major to absorb those assets and significantly accelerate the development going forward.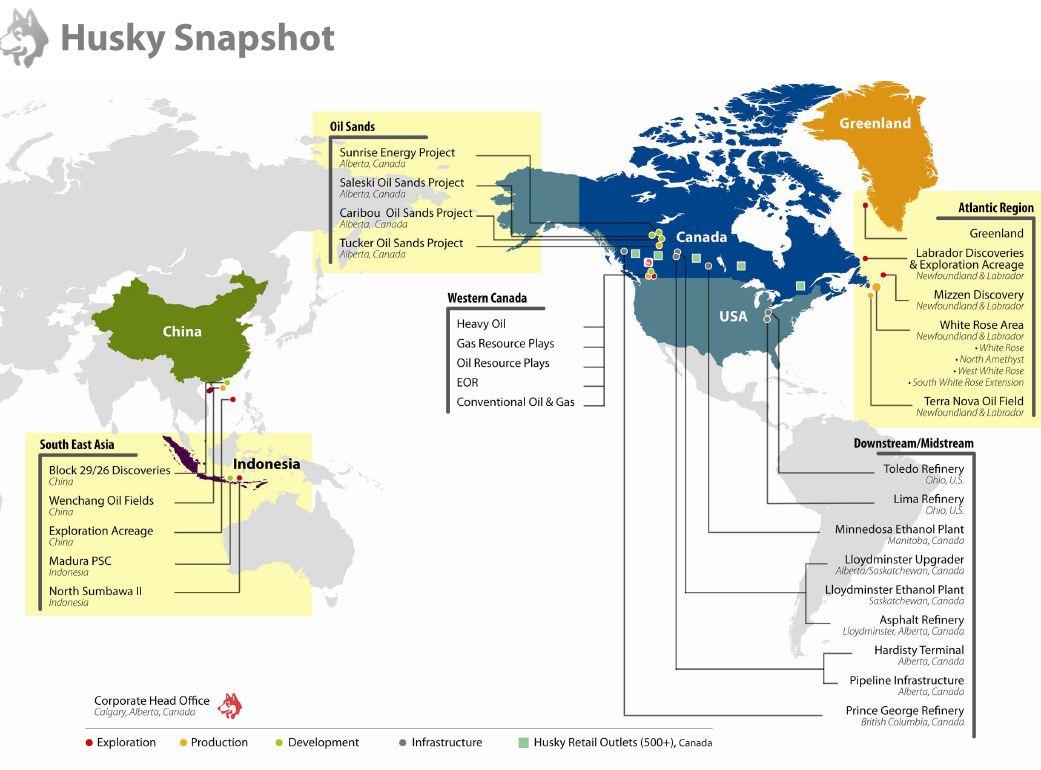 Click to enlarge
(Click to enlarge) (Source Husky Energy)
Husky offers any potential purchaser a number of crown jewels: it immediately offers a foothold in China, the world largest and fastest growing energy market, it offers any buyer up to 50B barrels in oil sands and oil carbonates resources in the ground in a stable and safe jurisdiction in North America and very attractive assets in Atlantic Canada and the arctic, as well as key assets with high exploration potential in the northern territories.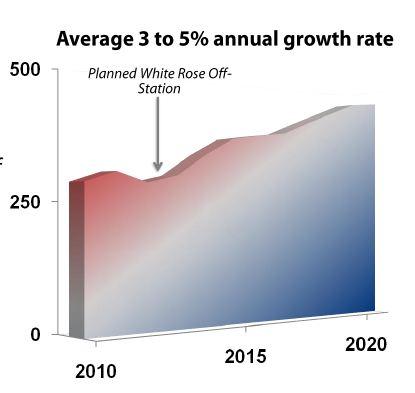 (Husky projected production profile until 2020 - Source Husky Energy)
The company is also of a significant size, thus any buyer could witness a big jump in production once they acquire Husky, IOCs production ranges from 2 million bpd to 4 million bpd per day, meaning a purchase of Husky will add 15% to 7.5% in additional production to each major based on its current production, and could add as much as 25% to 12.5% by 2020 based on 500K bpd expected Husky production by then, this in itself presents a massive increase to any of the super majors; basically a purchase by Husky can move the needle; furthermore the company has a number of refining assets that could be divested in the current high refining margins environment to help finance the buyout should the buyer choose to focus on the upstream only.
The world major oil companies plan in decades and many of them are aware that the world oil resources are restrained, Royal Dutch Shell (NYSE:RDS.A) and Total (NYSE:TOT) have highlighted this in several of their papers and executives talks.
My guess is a deal will take place at $45 to $55 at some point between 2012 and 2014; and if a deal doesn't take place, this means Husky has chosen to grow much bigger by itself, either way investors here are bound to benefit greatly.
Meanwhile enjoy the 5% dividend.
Disclosure: I am long OTCPK:HUSKF.