There are many schools of thought on valuation, but we feel a comprehensive discounted cash-flow process, coupled with a rigorous relative value assessment versus peers is the best way to identify stocks poised for material capital appreciation. We prefer stocks that are trading at a discount to our fair value (based on our discounted cash-flow process) and are also trading at a discount versus peers based on a relative value basis.
What is Johnson Controls (NYSE:JCI) Worth?
Though JCI isn't that attractive on a relative value basis, our DCF process indicates the firm has double-digit valuation upside, which is why we are considering the firm in the portfolio of our Best Ideas Newsletter on any meaningful pullback. Importantly, however, we look for stocks with identifiable growth prospects and employ a technical and momentum assessment in order to avoid 1) value traps and 2) losses from buying great stocks but at an inopportune time.
We don't just buy stocks because they're cheap -- as all investors know that stocks can often become cheap for good reasons. Johnson Controls has notable growth ahead of it, and we're forecasting high-single-digit annual expansion during the next five years supported by an expected recovery in auto demand.
We reveal our valuation assumptions below. In our opinion, Johnson Controls is worth in the mid-$30s per share, and we'd consider the company on a pullback into the mid-$20s to ensure an appropriate margin of safety.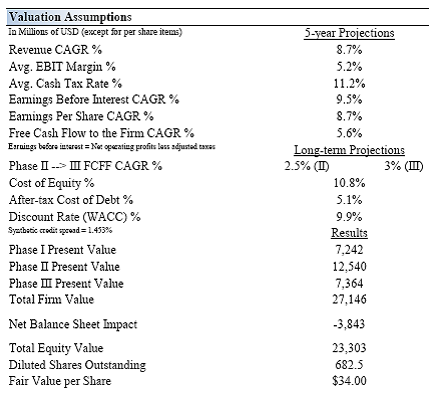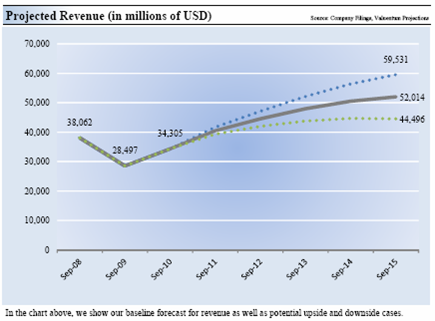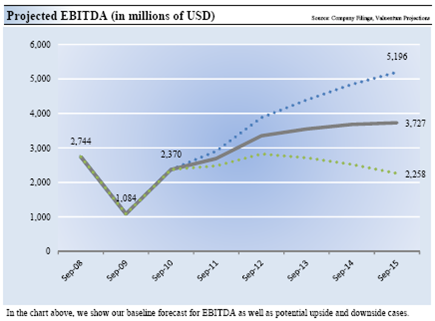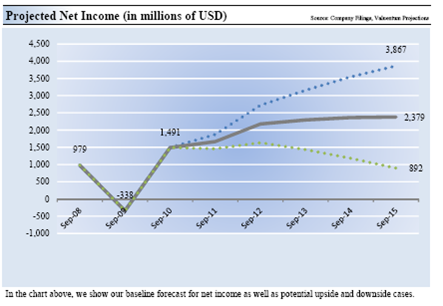 Disclosure: I have no positions in any stocks mentioned, and no plans to initiate any positions within the next 72 hours.