Question: What does every bear market have after its initial decline?
Answer: A rally long enough (in time) to be visible on a monthly chart.
As the market advances off its low October 4, and investors turn their focus toward earnings season, we expect the pessimism of the past few weeks to soon be replaced by hope. The initial decline of a bear market is often met with fear and disbelief. After several years of equities advancing month after month it's not easy for many investors to accept that a new cyclical bear trend has started. Because of this, the first multi-week reaction often retraces half or more of the initial decline and leaves many investors doubting that the bear trend remains intact, often trapping the hopeful bull just as the bear trend begins its second leg.
In the two charts below we use monthly bars of the S&P 500 (NYSEARCA:
SPY
) back to 1961 to illustrate the index's initial decline of a new bear market and its first multi-week rally. Monthly charts are often used to help identify the long-term trend because they filter out the day to day and weekly volatility that can be so disruptive to the long and intermediate trend investor. With these charts it's easy to see that the initial down leg of a new bull market typically lasts from two to three months and occasionally as long as six. After the initial decline from a cyclical bull market peak, equity indices rally long enough for the advance to be easily identifiable on these monthly charts, often for two months or more. In fact, our data shows that the typical first multi-week rally in a new bear market can last between sixty and ninety-days, with some as short as thirty-days. We believe this thirty to ninety-day rally is now under way. (Click chart to enlarge)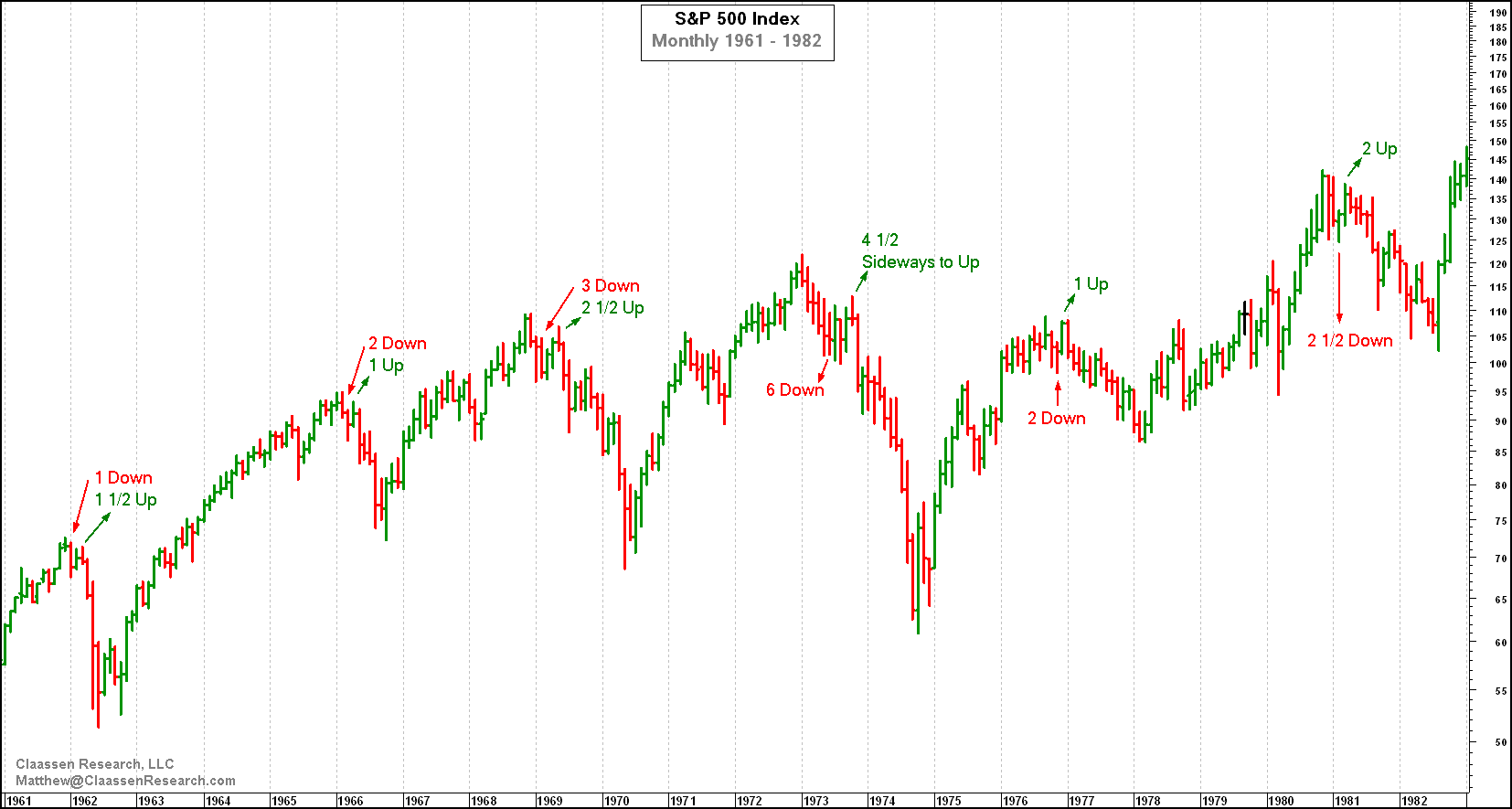 S&P 500 Monthly 1961 -1982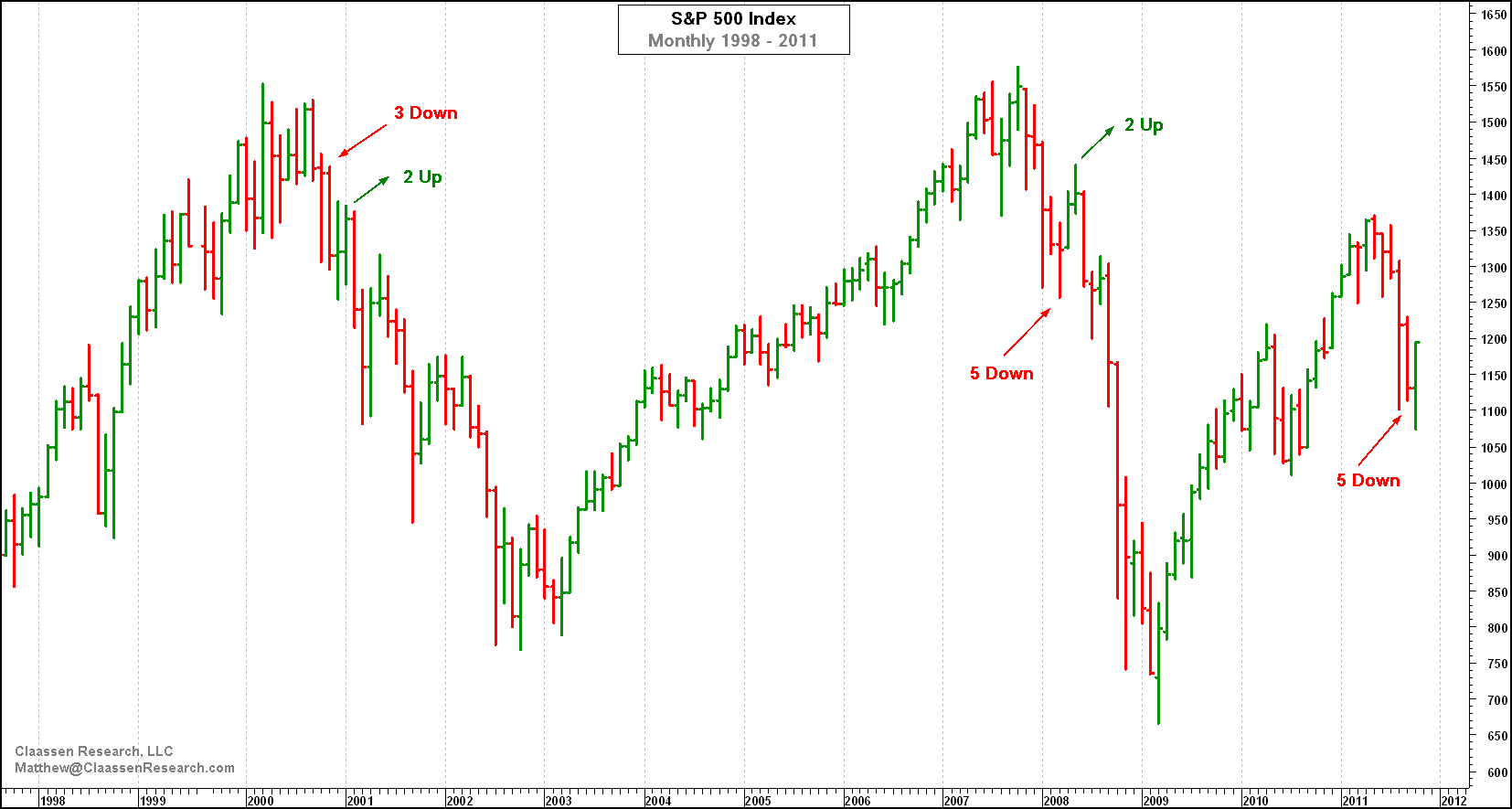 S&P 500 Monthly 1998 - Present
Typically, this first multi-week rally will retrace half to two thirds of the entire multi-month decline that preceded it. In this case, such an advance would bring most major indices and sectors high enough to test their 200-day averages as new resistance. That is certainly doable. However, from a timing perspective it seems unlikely that this rally will last as long as ninety-days from October 4. Some indices like the NASDAQ 100, Technology, Consumer Staples and Health Care made their corrective low in early August and have already been in a sideway's "rally" for sixty-days. For them, ninety-days from October 4, would be (historically) an unusually long period of rest after the initial decline. Considering that the longest and strongest rallies tend to be the result of a broad fist leg down, the divergence between the S&P 500 and the NASDAQ 100 leads us to believe this rally may come to an end in either early November (30-days) or early December (60-day). Perhaps it simply depends on how long it takes to convince most investors to let their guard down.
Disclosure: I have no positions in any stocks mentioned, and no plans to initiate any positions within the next 72 hours.