The S&P 500 had another big week this week and extended the rally off the 10/4 intraday lows to just under 14%. Yes, that's right -- +14%! Even after this rally, though, the index has yet to break out of the upper end of its recent range (1,230). So for now the index is still range-bound.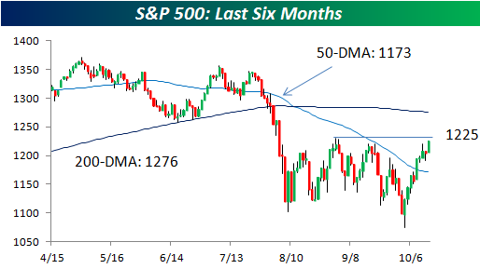 While the S&P 500 remains stuck in its multi-month range, the Nasdaq has already broken out of its late Summer/early Fall range and now has its sights set on the 200-day moving average (2,694).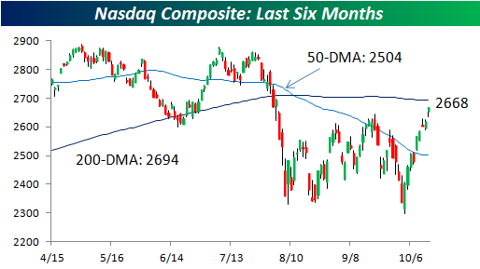 Finally, Treasuries could be in store for a long winter. After failing to make a new high in early October, the US Long Bond future has dropped 6% in less than two weeks. While a 14% move in equities in less than two weeks is a huge move, a move of 6% in the Treasury market is equally big. More importantly, though, the Long Bond future is now closing out the week below its 50-day moving average for the first time in nearly three months.