There has been no shortage of recession talk in recent months, but given that the S&P 500 has rallied 13% since October 4th, the bears' conviction has waned a bit. However, rather than debunking the recession argument, at least one piece of data suggests that the rally may support it.
The timing and size of this rally coincides almost perfectly with the pattern that the S&P 500 followed in October 07, the last time a recession started. Between October '07 and March '08 there was a 5 month 20% decline in the S&P 500 followed by a 15% rally. This time around we have seen a 20% decline in 5 months since May, followed by a 13% rally. If the pattern holds, we may be due for a pullback, but the rally may have another month left in the tank before it fades.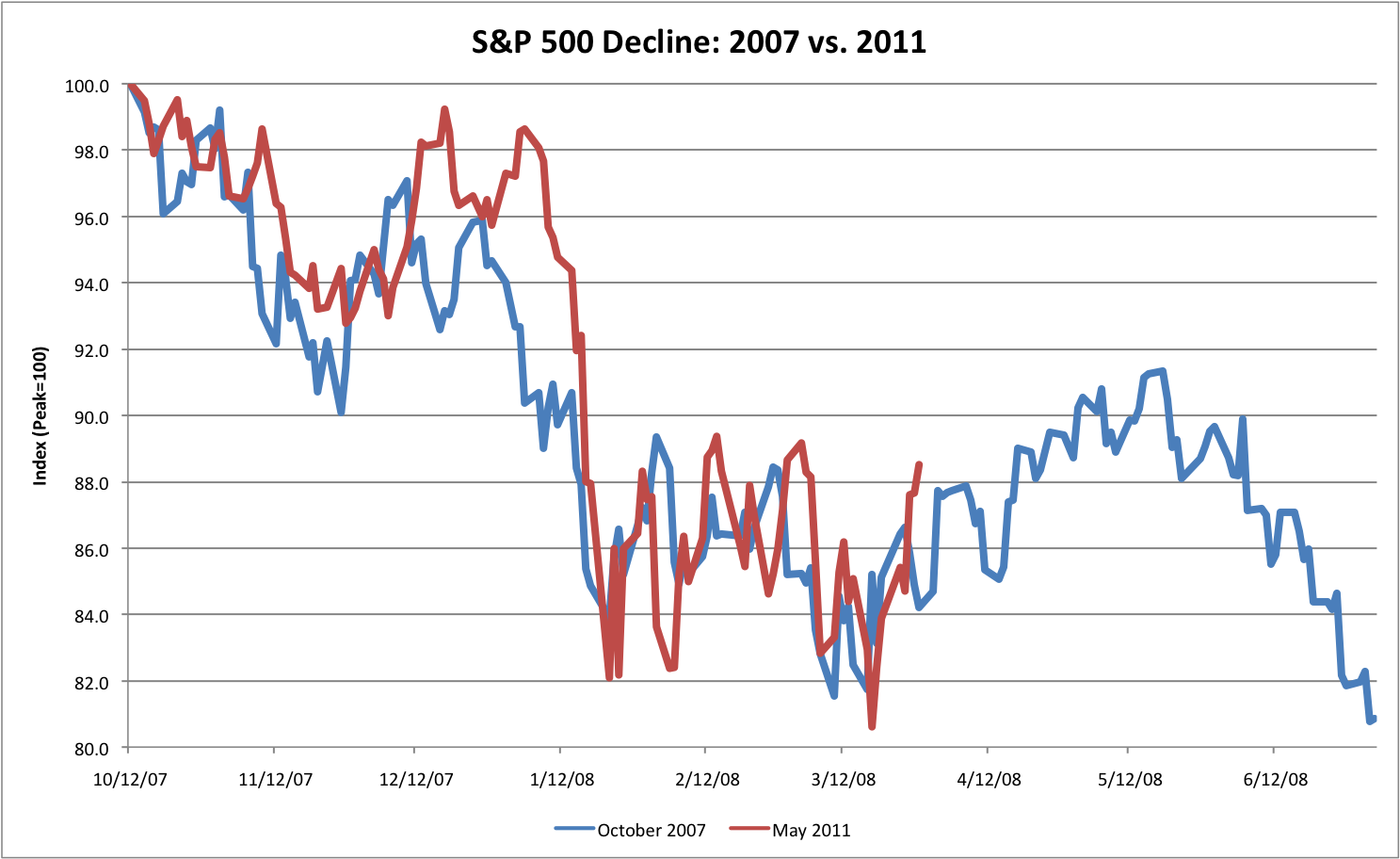 Disclosure: I have no positions in any stocks mentioned, and no plans to initiate any positions within the next 72 hours.