By MG Siegler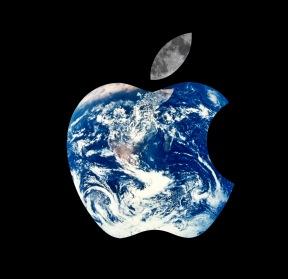 Apple (NASDAQ:AAPL) has just announced their Q4 2011 earnings. As expected, they're big — but unlike the last several quarters where Apple has destroyed the number expected by the Street, Apple actually fell short of those expectations this time.
How short? Well, even though Apple's own guidance for the quarter was $25 billion in revenue, analysts seem to have wised up to Apple's always-low estimates and were projecting numbers far higher: they were looking for around $29.5 billion. Apple came in at $28.27 billion. That's still their second best quarter ever — just shy of last quarter's record $28.5 billion quarter — but it is below the Street.
So why the miss? Well, the main reason is likely the iPhone. Sales dipped over 3 million compared to last quarter. This is undoubtedly because the world was awaiting the next version, the iPhone 4S, which launched last week. Though that device sold 4 million units in just three days, those numbers will count towards next quarter. Apple sold 17.07 million iPhones in the quarter, which is 21 percent growth year-over-year, but again, 3 million less than the 20+ million iPhones Apple sold in their record previous quarter. The iPhone is Apple's biggest source of revenue.
But it wasn't all bad news for Apple. The company did manage to beat the Street's expectations for the iPad. Apple sold 11.12 million in Q4, which was ahead of the 10 million or so expected. Apple also sold 4.89 million Macs in the quarter — a new record for the company. This was also above what some analysts were hoping for.
iPods sales continue to fall. Apple sold 6.62 million in the quarter, which is down 27 percent year-over-year.
Apple's earnings-per-share (EPS) were $7.05. Apple's EPS guidance for Q4 had been $5.50, but again, the Street was aiming higher, looking for around $7.30 EPS.
Apple's quarterly net profit was $6.62 billion, down a bit from last quarter, but up over $2.3 billion from a year ago. Gross margin was 40.3 percent, up from 36.9 percent a year ago.
Interestingly enough, Apple says that international sales now account for 63 percent of overall revenue.
Since this was Apple's Q4 and end of their fiscal year, the company also announced a new milestone: the first $100+ billion year in terms of revenue. The total came in at $108 billion, with profits coming in at $26 billion.
Apple gained $5.4 billion in cash for the quarter. Guidance for next quarter is $37 billion — which is massive — and an EPS of $9.30. Again, Apple is always low in estimating these, so next quarter, the holiday quarter, may not only be Apple's first $30 billion quarter. It may be their first $40 billion quarter.
Apple's earning call live notes (paraphrased):
Tim Cook, Apple CEO:
This is our first earnings call since the passing of Steve Jobs. An amazing human being. A great leader and mentor. His spirit will forever be the foundation of Apple. We'll continue his amazing work. Only Apple can do the integrations we do. Moving forward we have "relentless focus". I'd like to thank everyone for the support in the time of Steve's passing.
Peter Oppenheimer, Apple CFO:
Record September quarter for us. Huge Mac and iPad sales, records. Record iPhone quarter for us too.
4.89 million Macs, a new record — ahead of last quarter.
Portables make up 74% of Mac mix. But desktop sales
OS X Lion response has been tremendous — 6 million downloads in the quarter.
6.6 million iPods. Down year over year, but ahead of our expectations. iPod touch is over half of the sales.
iPod share is still over 70% in the U.S.
iTunes Store near 1.5 billion. Over 16 billion songs downloaded. iBookstore also popular.
17.1 million iPhones. Very strong in Asia Pacific. We prepared for transition to iPhone 4S.
We expected this with "rumors" out there. iPhone sales did decline — especially the second half of the quarter.
iPhone seeing great corporation spread.
We're extremely enthusiastic about Siri.
We're shipping iPhone 4S in seven countries right now. 22 more countries by the end of this month.
New record for iPad — 11.1 million in the quarter.