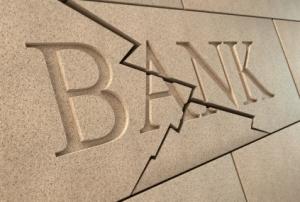 Four years ago you would be hard pressed to put together a dividend portfolio without owning a few banks. In fact, the financial sector of the S&P 500 Index paid $51 billion in dividends to shareholders in 2007. Everyone is well aware of the major financial meltdown that occurred soon after causing many banks to cut or even suspend their dividends. By 2010, the financial sector was only responsible for about $19 billion in dividends, a drop of 62%.
Despite the dark cloud that still resides over banks today, there are positive signs that would lead one to believe a rebound could be near. Banks should continue to be rewarded as the Fed holds short-term rates near zero. Also, the Fed's recent implementation of "Operation Twist" that aims to push down long term interest rates on everything from mortgages to business loans, will give people and corporations an additional incentive to borrow and spend money. Add this to the fact that the balance sheets are improving and income is increasing and its hard to avoid the current values that bank stocks represent.
Even though banks are showing signs of improvement their stock prices remain low. What I am most concerned with though is not the stock price, but the future dividend potential of these banks. Since banks used to be great dividend paying stocks, its hard to imagine any reason why they won't return to being consistent dividend payers again. And with stock prices still depressed, now could be a great time to establish a low yield on cost (YOC) on stocks that have a solid history (before 2008) of paying and raising dividends.
The following stocks had a history of paying and raising dividends before the mortgage crisis, have recently raised their dividend, have a dividend payout ratio < 20%, and earnings are estimated to increase.
PNC Financial Services Group (NYSE:PNC) operates as a diversified financial services company. The company offers retail banking, corporate and institutional banking, asset management, and residential mortgage banking services.
PNC has paid a dividend since 1988
Latest Quarterly Dividend Increase: 250% from $0.10 to $0.35
Current Dividend Yield: 2.7%
Dividend Payout Ratio: 10%
EPS Estimated Current Year: $6.14
EPS Estimated Next Year: $6.19
JPMorgan Chase (NYSE:JPM) provides various financial services worldwide. Its Investment Bank segment provides various investment banking products and services, including advising on corporate strategy and structure, capital-raising in equity and debt markets, risk management, market-making in cash securities and derivative instruments, prime brokerage, and research services serving corporations, financial institutions, governments, and institutional investors.
JPM has paid a dividend since 1984
Latest Quarterly Dividend Increase: 400% from $0.05 to $0.25
Current Dividend Yield: 3.1%
Dividend Payout Ratio: 13%
EPS Estimated Current Year: $4.63
EPS Estimated Next Year: $5.23
Wells Fargo (NYSE:WFC) through its subsidiaries, provides retail, commercial, and corporate banking services primarily in the United States. The company operates in three segments: Community Banking; Wholesale Banking; and Wealth, Brokerage, and Retirement.
WFC has paid a dividend since 1984
Latest Quarterly Dividend Increase: 140% from $0.05 to $0.12
Current Dividend Yield: 1.8%
Dividend Payout Ratio: 13%
EPS Estimated Current Year: $2.82
EPS Estimated Next Year: $3.32
U.S. Bancorp (NYSE:USB) U.S. Bancorp, a financial services holding company, provides various banking and financial services in the United States. It generates various deposit products, including checking accounts, savings accounts, money market savings, and time certificates of deposit accounts. The company originates a portfolio of loans comprising commercial loans and lease financing; commercial real estate; residential mortgage; and retail loans consisting of credit cards, retail leasing, home equity and second mortgages, and other retail loans.
USB has paid a dividend since 1987
Latest Quarterly Dividend Increase: 150% from $0.05 to $0.125
Current Dividend Yield: 2.0%
Dividend Payout Ratio: 17%
EPS Estimated Current Year: $2.33
EPS Estimated Next Year: $2.61