We are keeping a very close eye on the VIX for a signal to add to our LONG position in US equities.
On October 14 the VIX closed below 30 for the first time since August 4. This appeared to signal a significant break to the downside below a strong technical support level. But this turned out to be a false signal, a head fake, and the VIX gapped up above 30 the next day and is currently trading at 36.26.
We believe that when the VIX closes below 30 once again it will not be a false signal but rather a very strong indication that the barometer of fear is telling us that equities will experience a strong rally.
The VIX has been elevated since August 4, 2011, trading within a range of 30 to 46. The last time the VIX climbed as high as 46 was in May 2010, a few days after the flash crash of May 6. The VIX has been much higher - on November 18, 2008 it hit an all-time closing high of 61.64 - but what's relevant for current market analysis is the fact that it has been range-bound since August 4, and it is on the verge of breaking out of that range to the downside, which would be bullish for equities.
It is no coincidence that the support level of 30 for the VIX is the flip side of the resistance level of 1,220 for the SP500 - they are opposite sides of the same technical set-up.
If European uncertainty can be put to rest once and for all this weekend, we will be looking for a close below 30 on the VIX and we will be adding to our long position in SPY.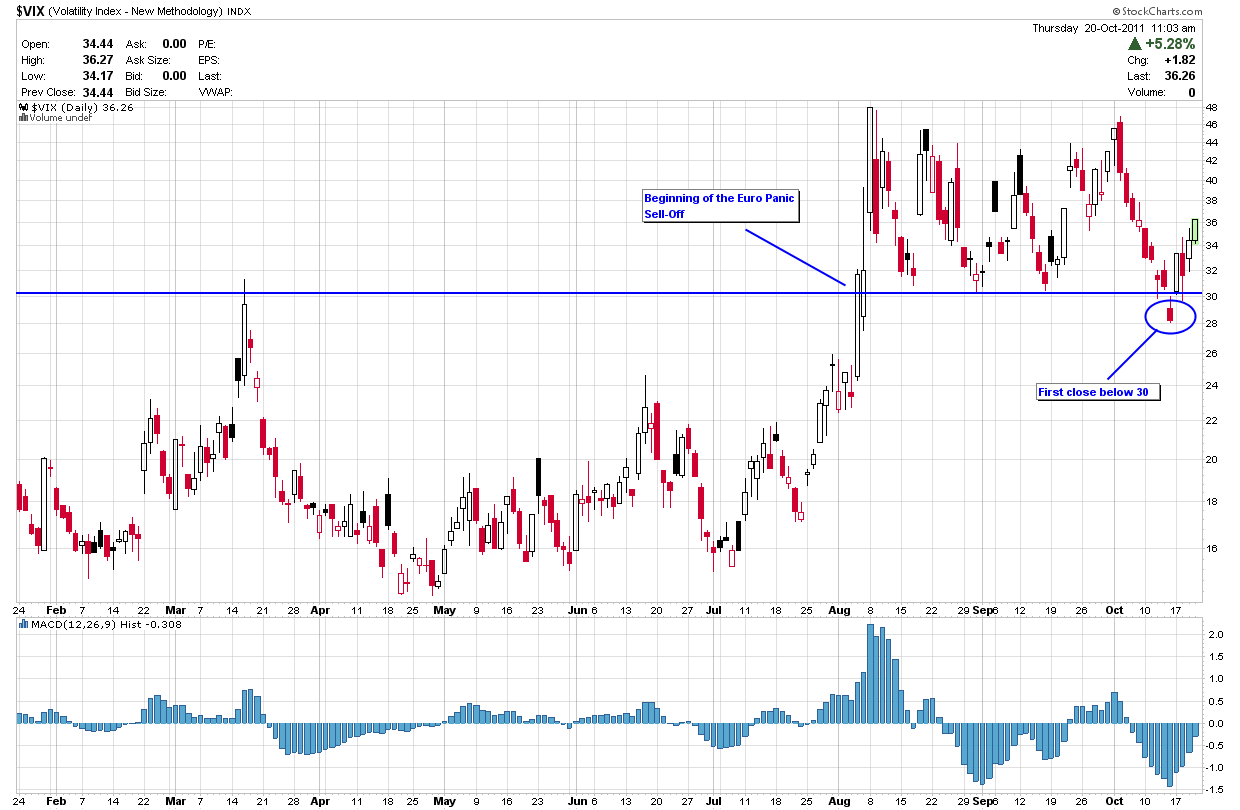 Disclosure: I am long SPY.