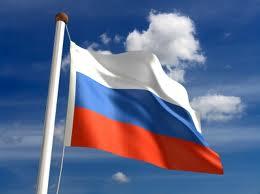 Exchange traded funds tracking major commodities producer Russia have been among the top performers in the equity rally from the early-October low.
Market Vectors Russia (NYSEArca: RSX) has rallied about 40% from its intraday low earlier this month.
The Russian stock market is following the country's largest crude oil company higher, as Rosneft reported quarterly profit that rose 10%.
Rosneft has reported third quarter profit up $2.6 billion, as revenues grew 60%. Analysts had expected results to be lower due to its key new field Vankor losing its export duty preferences, the AP reports.
Meanwhile, economic growth in the country has accelerated the most over the past quarter as home lending has picked up and inflation has remained at bay, reports Scott Rose for Bloomberg. Due to healthy consumer demand and lack of inflationary pressure, Russia will leave borrowing costs unchanged, at 8.25%.
"I think it makes more sense for them to wait," Ivan Tchakarov, chief economist for Russia and the CIS at Renaissance Capital in Moscow, said in the report. "They could have cut the repo rate again if this global deterioration that started a couple of months ago continued. But over the past two weeks, things seem to have normalized a bit."
Analysts ponder that the Russian rouble is so weak right now, that any rate change could cause a currency flight and cause the currency to feel the pressure. Any major stress initiated by the Eurozone debt crisis is risky for the country, as it would cause a drop in the price of oil, and compel the Central Bank of Russia to raise rates in defense.
More Russian ETFs enjoying the rally:
Market Vectors Russia
Tisha Guerrero contributed to this article.