The defense sector has had a rough 2011 as Iraq and Afghanistan wind down and the specter of budget cuts looms on the horizon. However, some equities within this sector have been oversold. One stock that has a low valuation and a robust dividend yield is Raytheon (NYSE:RTN). It is a buy on any market pullback.
Raytheon Company – "Raytheon Company, together with its subsidiaries, provides electronics, mission systems integration, and other capabilities in the areas of sensing, effects, and command, control, communications, and intelligence systems, as well as mission support services in the United States and internationally". (Business Description from Yahoo Finance)
8 reasons Raytheon is a good value at $43 a share:
1. After selling off 20% over the summer, RTN seems to have established some technical support at just under $40 (See Chart, click to enlarge)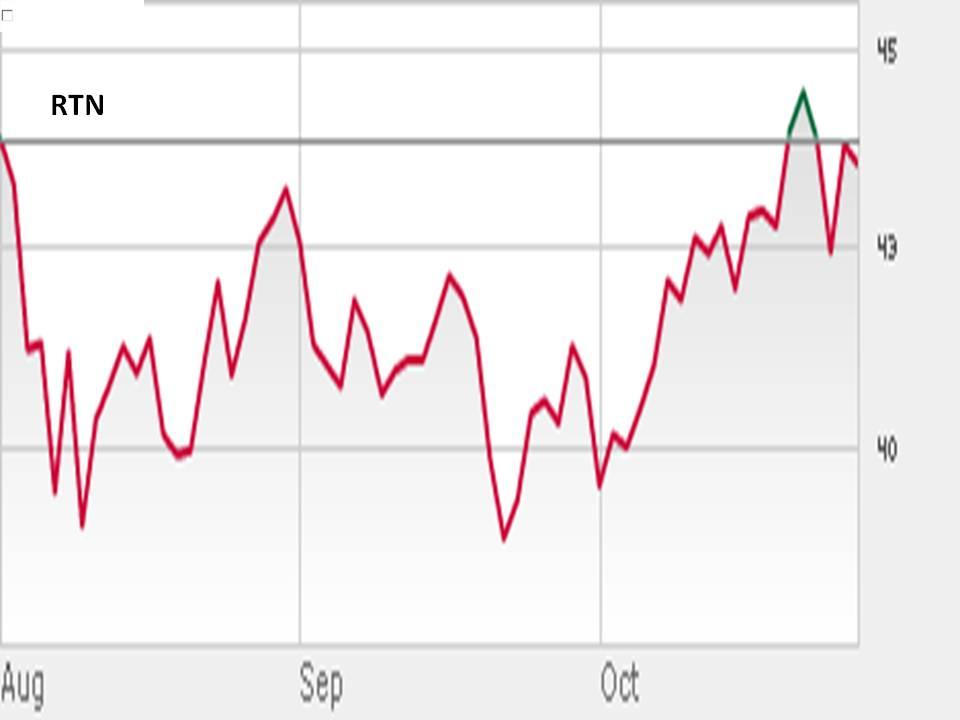 Click to enlarge
2. Another floor under this stock is its 4% dividend yield. It has raised its dividend yield by an average of 13% annually over the past five years.
3. It is selling at the very bottom of its five year valuation range based on P/S, P/E, P/B and P/CF.
4. RTN is selling at just 8 times forward earnings. This is a 35% discount to its five year average.
5. Raytheon has easily beat earnings estimates the last two quarters and consensus EPS estimates for 2011 have been raised over the last 90 days.
6. The company has an A- rated balance sheet, low beta (.67) and is selling at just 8 times operating cash flow.
7. Raytheon bought back almost $1B in shares in the first nine months of the year, and has authorized another $2B in buybacks going forward.
8. Raytheon is selling at less than analysts' price targets. Credit Suisse has a $50 price target on RTN and the median analysts' price target on Raytheon is $52.
Disclosure: I have no positions in any stocks mentioned, but may initiate a long position in RTN over the next 72 hours.