By Paul Quintaro
The European Central Bank (ECB) is getting a new leader: Italy's Mario Draghi.
Draghi will replace the outgoing Jean-Claude Trichet—a Frenchman who came under tremendous criticism in recent months for his hawkish stance.
Notably, Trichet opted to raise interest rates in the eurozone earlier in the year. Back then, the eurozone was far removed from its current state of turmoil, but questions surrounding Greece hung in the air, and many considered Trichet's decision to be a mistake.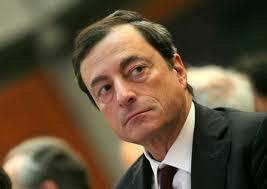 Now, with Draghi stepping in, it is being assumed by many market commentators that the eurozone could undergo a loosening in monetary policy.
As Draghi is an Italian, and Italy is one of the eurozone's most strained economies—both from a debt standpoint and economic growth—many believe that Draghi could take positions that would benefit Italy. These decisions may include lowering the interest rate and continuing or expanding the ECB's bond purchase program going forward.
In fact, last week, Draghi made comments that could support such a prediction of his upcoming policies.
In a speech, Draghi used language that was similar to the language employed by ECB officials when the bond purchase program was introduced in May of 2010.
Using parallel language to foreshadow an upcoming change has been a running theme for the ECB. Before Trichet hiked rates earlier in the year, he used the phrase "strong vigilance." This was a phrase he had used in the past before a rate hike, and he continued the trend.
However, at the same time, an expansion of the bond purchase program may fail to materialize.
In a recent interview, Trichet stated that his colleague Draghi might have been misinterpreted in regards to an expansion of the bond program.
Assuming Trichet is wrong, and Draghi does intend to expand the bond program, what does that mean for the euro going forward?
If the ECB purchases bonds, it may expand the supply of euros in existence. That expansion of the euro's supply could lead to the currency trading lower, as the ECB effectively devalues the currency through the bond market.
On Monday, the euro traded lower against the dollar, as the EUR/USD pair fell below $1.40 again.
However, if the bond purchases are limited and are used to restore confidence in the eurozone, they may have the alternative effect—they could, in fact, strengthen the euro.
As the solvency of troubled eurozone members has come into doubt this year, the euro has traded mostly lower. If the ECB's bond purchase program is used to strengthen the positions of troubled member states, it may increase investor confidence in the euro and thereby strengthen the currency.
Regardless, Draghi is stepping into a complex situation. What direction will he take, and will it work out? As usual, only the future will tell.