Digital River sold off at the end of October driven by a poorly received earnings report. DRIV came in light on its quarterly earnings and offer tepid guidance for the next quarter even while beating slightly on the top line. Given its current valuation and the huge amount of cash on its balance sheet, Digital looks like a great value for long term investors.
Digital River (NASDAQ:DRIV) - Digital River, Inc., together with its subsidiaries, provides outsourced e-commerce solutions worldwide. The company offers a range of services, which enable its clients to establish an online sales channel capability and to manage online sales. Its services include design, development, and hosting of online stores and shopping carts; store merchandising and optimization; order management; denied parties screening; export controls and management; tax compliance and management; fraud management; digital product delivery via download; physical product fulfillment; subscription management; online marketing, including email marketing; management of affiliate programs; paid search programs; payment processing services; Website optimization, Web analytics, and reporting; and CD production and delivery services. (Business description from Yahoo Finance).
8 reasons DRIV is a solid value at $17 a share:
1. It has a pristine balance sheet with over $8 a share in net cash (almost 50% of market cap) on its books.
2. DRIV is selling at a 52 week low and looks to be trying to be putting in a technical bottom (See Chart).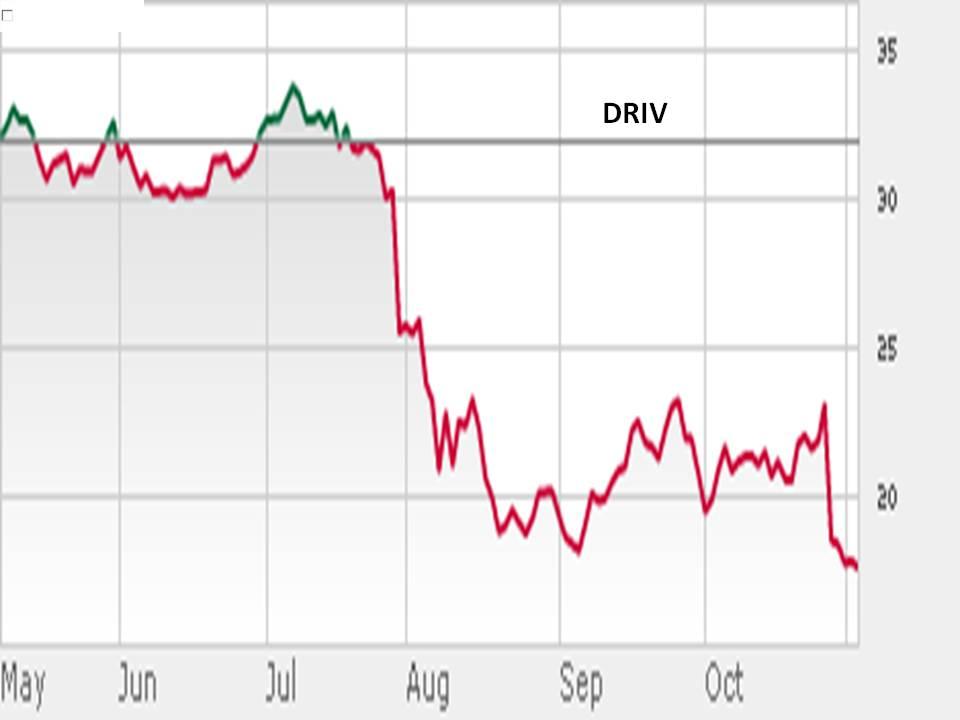 Click to enlarge
(Click to enlarge)
3. It is selling near the bottom of its five valuation ranged based on P/B, P/S and P/CF.
4. Stripping out cash, DRIV is selling at just 9 times this year's projected earnings.
5. The company is still on track to grow revenues in the high single digits in 2011 and 2012 according to consensus and is selling at book value.
6. Digital River has a five year projected PEG of just .9 which is a 40% discount to its five year average.
7. Given its low valuation and high cash balance, it could easily become a target for M&A.
8. It is selling under analysts' price targets. The median analysts' price target on DRIV is $24 and FBR Capital's target is $26.
Disclosure: I have no positions in any stocks mentioned, but may initiate a long position in DRIV over the next 72 hours.