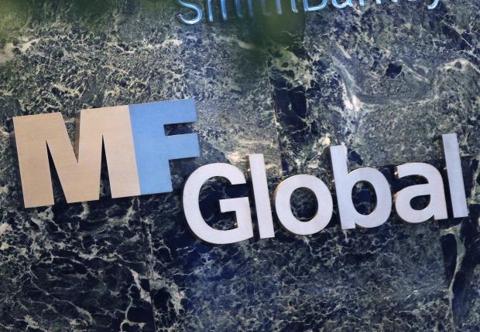 Click to enlargeBy David Berman
Huge gyrations in the share price of Jefferies Group Inc. (JEF) underscore how jittery markets are right now when it comes to exposure to European bonds. The New York-based independent global securities and investment banking firm saw its shares drop about 20 per cent in mid-morning trading on Thursday, on concerns that it is going to follow in the footsteps of MF Global Holdings Ltd (MF). That firm made a big, leveraged bet on European debt, and filed for bankruptcy protection on Monday.
Investors aren't the only ones making the connection. Egan-Jones Ratings cut Jefferies' credit rating a notch on Thursday, arguing that it was operating within a "changed environment" following the collapse of MF Global.
But no sooner had Jefferies shares slumped than they rebounded, and were last seen down only slightly for the day. The rebound relates in part to Jefferies clarifying concerns about its exposure to Europe: Yes, it has $2.7-billion (U.S.) in "long" exposure to European debt – but don't forget about the hedges against that bet. Factor in its "short" exposure (or bets against) Portugal, Italy, Ireland and Greece and it actually has a net short exposure of $38-million or 1 per cent of shareholders' equity.
"Recent reports and calculations appear to have been focusing only on long inventory," the company said in a statement.
Jefferies has been wrestling throughout the week with concerns that its exposure to European debt threatened the company, which has contributed to the 55 per cent slump in the share price this year. Bloomberg News reported that its chief executive, Richard Handler, said in an interview on Tuesday that the company has actually taken a fairly conservative approach to its investments: "We have always been cognizant of the fact that we're not too big to fail and operate accordingly as we manage risk, diversification, liquidity and capital," he said.
Meanwhile, Meredith Whitney, the financial analyst who sounded the alarms during the 2008 financial crisis and has not been too shy to raise big concerns since then, has apparently come out in Jefferies defence on Thursday. According to the Wall Street Journal, she told CNBC that management was conservative and that the company takes few risks.
Still, the 20 per cent swing in Jefferies share price clearly demonstrates that investors are on edge, with some commentary suggesting that many people fear markets are nearing another Bear Stearns moment – when that company's failing funds provided an early glimpse into the magnitude of the financial crisis that was to come.
In his press conference on Wednesday, Federal Reserve chairman Ben Bernanke said that he believed the failure of MF Global was an "idiosyncratic case."
Disclosure: None.