If you haven't read already, it is extremely hard, if not downright difficult, to find someone who will write something positive about Research in Motion (RIMM) right now. It seems with pricing, and utilities having to be offering more services than voice, texting, emails, and internet browsing. So goes the opinion of thousands of smart phone users.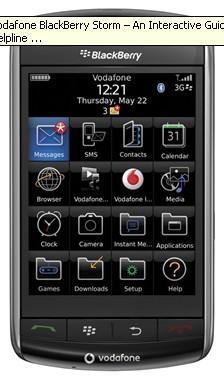 The launch of new products does not catch favor with critics first of all. A new music service, if you are unfamiliar with the it, it is called Blackberry Messenger Music or BBM for short. For $4.99 a month, users may share songs over instant messaging. Each subscriber gets 50 songs to add to his or her profile. This may be RIMM attempt to start to behind with social media and play catch up. But some wonder if this is where they should even be focusing considering music is a very hard area to break in. APPLE tried with a social media service called Ping, Google is making its way in. Some are skeptical that this is the place to start. "I'll go as far as to make a prediction: One year from today, BBM Music will be gone, dismissed as a failed experiment, while RIMM's market share drops into single-digit territory," Evan Niu forecasts.
When people think of the typical blackberry user, it is not the typical smart phone user but the corporate user, not the type who upload their handsets with music.
One of the problems is bearish shares and wondering if they will even be in business through 2012. On the back of falling market share in some key regions, RIMM's declining stock price has some contemplating whether it should be broken up and sold in pieces. Yesterday, RIMM's stock price ended at $18.91, putting the market capitalization of the company below that of its book price of $18.92 per share, as calculated by Bloomberg.

Book price is the value of the company minus liabilities. When price falls below book value, people start talking about better ways to run the business and one of them is breaking the company up. This year, RIMM's stock price has already fallen by 67 percent and some speculate that it could go below $10 in the next 12 months.
Unless RIM introduces a product that alters the industry dynamic the way iPhone or the iPad did, RIMM's industry standing will continue to be in jeopardy and will most likely lose more market share as competitors offer consumers better value for their investments.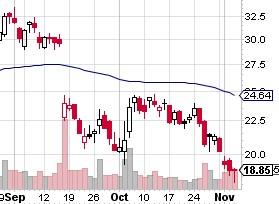 This is where our opportunity comes in.
For the savvy investor who can see opportunity in the markets, RIMM still gives us plenty of opportunity to make money with options as it continues to move down. With a floor of about 10 (if they stay in one piece) gives one plenty of opportunity to make a couple plays. The first would be buying monthly Put options just (OTM). As an example, November 18 put is selling for $.72 with the consistent downward movement it is only a matter of time before one reaches it. Or move into 18 December. Take the opportunity to us options to make money off RIMM at it continues down.
If you would like more protection, look at a debit spread (Bear Put Spread) and buy the 18 for $.72 while you sell the 17 put for $.42. Now your risk is only $.30 and you still follow RIMM down making money all the way!
There is opportunity in RIMM one just has to know how to look for it.