For several months, I have published Friday options articles that focus on activity highlighted by several Seeking Alpha contributors. While readers have, by and large, responded well to this series, I think it's time to make a slight change.
Going forward, I will select stocks that warrant your attention, for one reason or another, heading into Monday's trading session. I will still use the work of Frederic Ruffy, optionMONSTER and others from time to time to inspire some selections and provide actual option trades you might want to consider.
Tesla Motors (NASDAQ:TSLA): Everything appears to be going according to the plan over at Tesla. Not only is the first run of the Model S sold out, but the company will be able to deliver it and the crossover Model X on schedule. Tesla continues to generate more revenue by supplying other automakers with electric vehicle (EV) components. The strategy helps them deal with the lag time between Roadster and Model S sales. This time the company inked a deal with Mercedes.
As Tesla's retail strategy reflects, the company does not need to change the world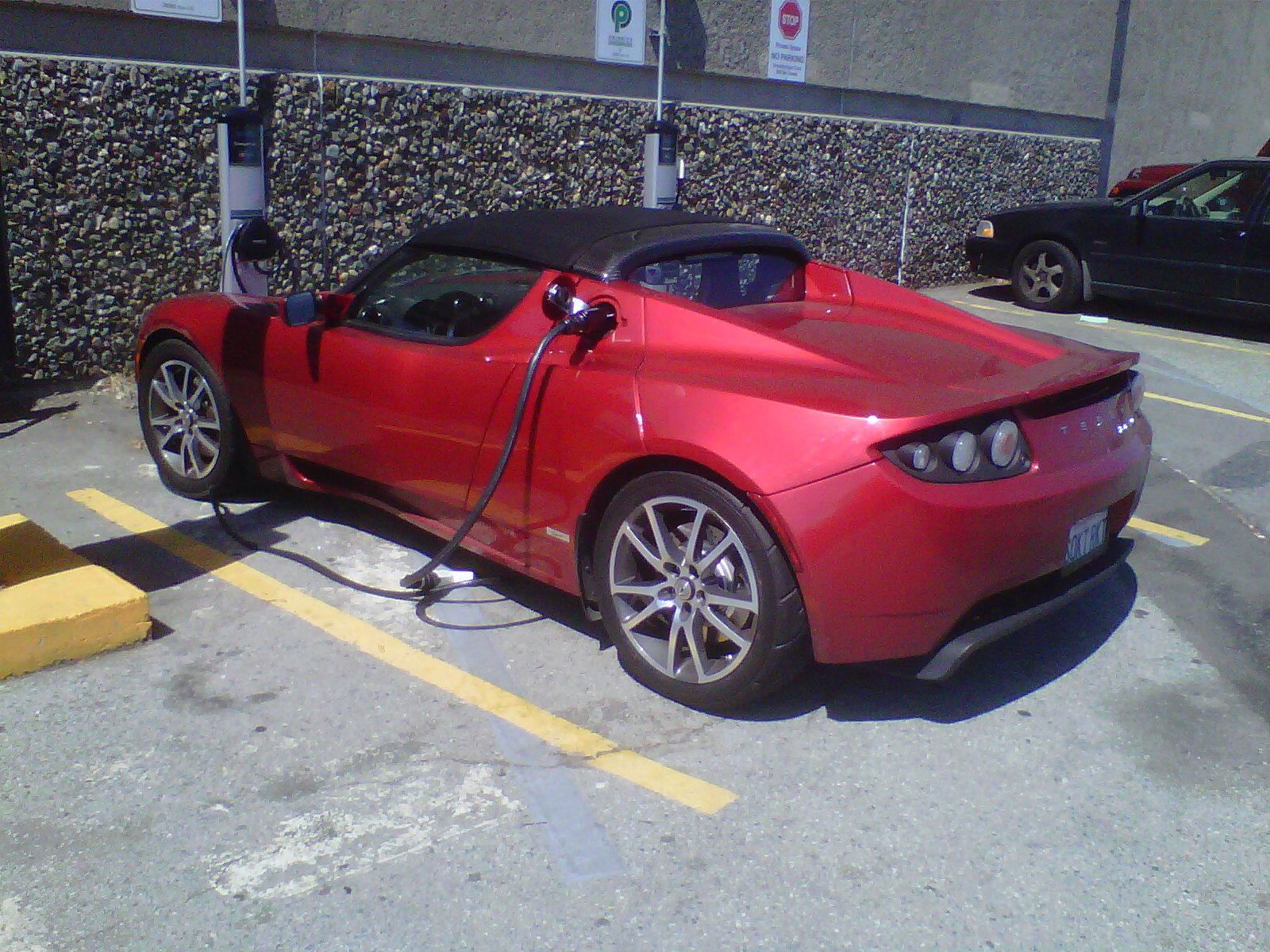 or take it over to succeed. It continues to focus on cities and regions where high-end consumers reside by opening three new stores in Chicago; Bellevue, Washington and Newport Beach, California.
I'm not bullish TSLA because I am some EV advocate. I really don't like cars much, electric or otherwise. But I know a high-end trend when I see one. Come walk the streets of Santa Monica or San Francisco with me - you'll see more Roadsters, Nissan (OTCPK:NSANY) Leafs and Chevy (NYSE:GM) Volts in places like this than you will anywhere else.
By serving the high-end customer's psychological need to not only act trendy and high-end, but to feel like they're "making a difference" socially and politically, Tesla can survive and thrive. Like Apple (NASDAQ:AAPL), it taps an upper-echelon market that can afford an iPhone and iPad every time a new one comes out. And, like Apple, Tesla delivers a solid product that is as high-end as the market it targets.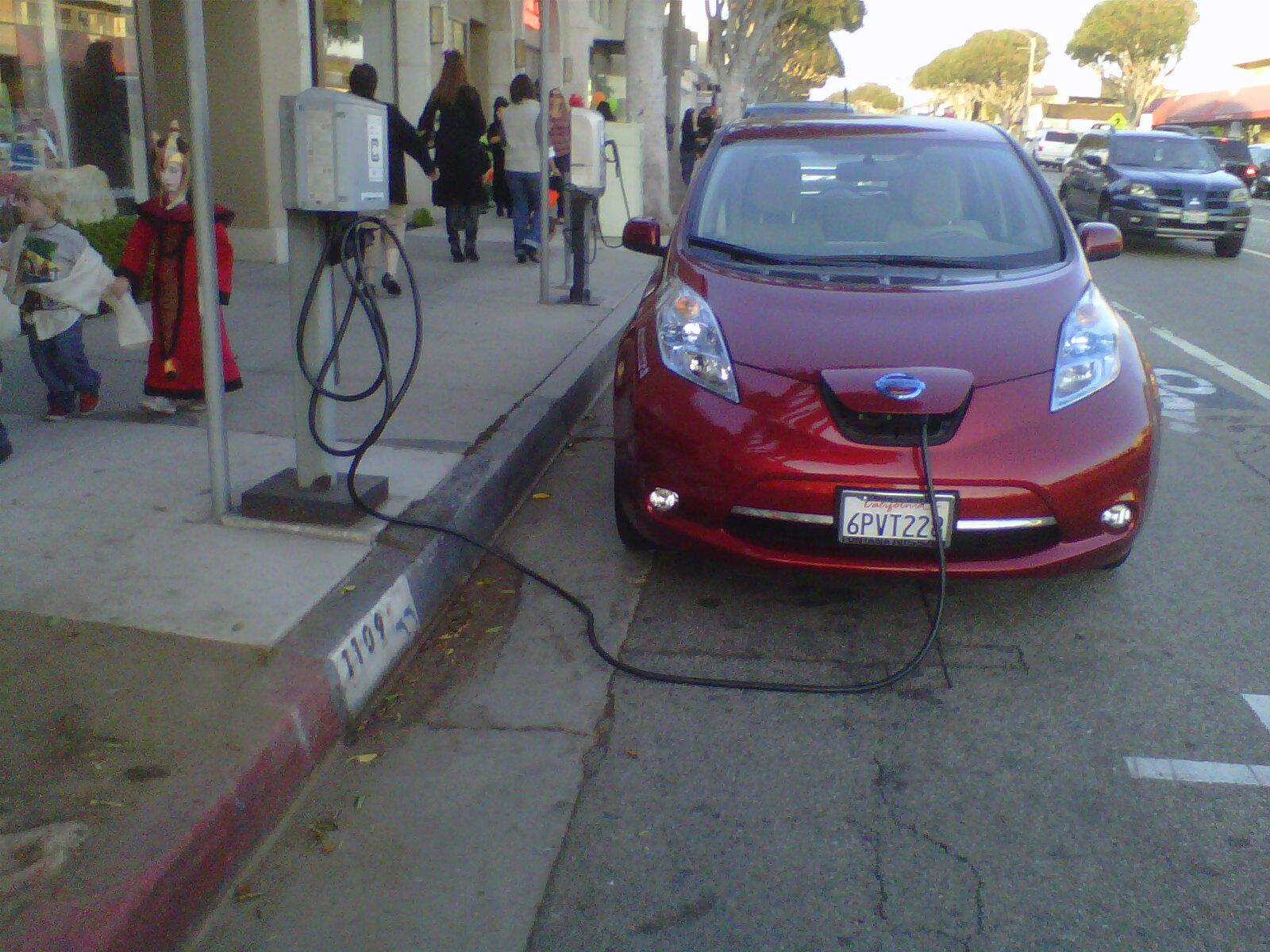 Given the recent run in TSLA shares, I think it's wise to stick with two strategies that I've advocated for some time. First, consider simply dollar-cost-averaging into the stock. This makes sense, particularly for small investors looking to build a considerable position in a truly long-term play.
If you're (A) more aggressive and (B) have the bankroll and/or account equity, consider writing TSLA puts, preferably cash-secured, to generate income and get long the stock in the event of a likely pullback.
As of intraday Friday, the TSLA January 2012 $30 put would generate about $230 worth of income, excluding commission, for every contract sold. Ultimately, you have to pick a strike you would be comfortable buying the shares at, regardless of where TSLA's market price ends up in the meantime.
Priceline.com (NASDAQ:PCLN): Priceline reports earnings after the bell Monday. I don't follow the company much, but based on what I think I know about Priceline I sure as heck would not bet against the shares at any level.
More than able-bodied Seeking Alpha contributor Selerity Research provides a concise preview of the report, along with a review of how PCLN moves after each of its last four earnings releases: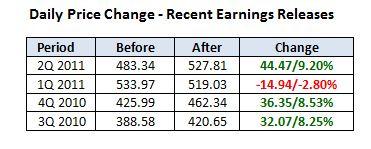 No matter what happens I think we'll see some sharp and volatile action in the shares. If you fear getting burnt on a directional bet, consider executing a strangle with either November or December options. I would lean toward a December strangle for two reasons -- (1) You won't get whacked quite as hard by swooning implied volatility, and (2) You give yourself a better chance of profiting from both ends of the trade if you want to get cute and not close both legs at the same time. That said, I'm not a fan of getting cute.
Consider buying the PCLN December $505 put alongside the PCLN December $510 call heading into earnings if you believe in the merits of a strangle. If you've never strangled before, it might make sense to write down some prices Monday intraday and see how things shake out on the post-earnings Tuesday.
The most popular question I get from readers is where can I find basic options information? I'll answer that question and get you good information on strangles by directing you to the excellent website run by the Options Industry Council.
Disclosure: I am long TSLA.