The market continues to be aware of the crisis in Europe, but has managed to power ahead in the last five weeks nonetheless. I enjoy a nice rally as much as the next investor, but I am growing increasingly worried that investors are overlooking the true impact of what is happening in Europe; especially in Italy. The crisis is accelerating and I believe we have passed the point that the continent can avoid a catastrophe that plunges the worldwide equity markets into a significant selloff. Personally I am not at all comfortable with the fate of the markets being this dependent on Silvio Berlusconi.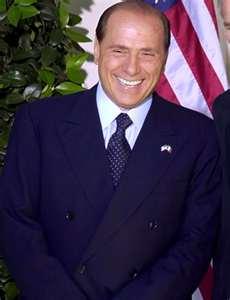 10 signs the situation in Italy is coming to a head:
1. 6.35% - The rate of Italy's 10 year bond. 6% is considered a flashing yellow light. If it gets to 7%, Italy will spin out of control like Ireland and Greece previously and will initiate the need for the European Union to come to the rescue, which it does not have the capacity to do with its current configuration.
2. 459 basis points – The spread of 10 year Italian debt over corresponding German bunds, the highest spread recorded since advent of the Euro.
3. 120% - The ratio of Italian debt to GDP. Italy has third largest sovereign debt in the world at $2.5T after Japan and the U.S.
4. 50% - The amount of the haircut that private creditors are being asked to take on Greek debt. Two potential problems with this part of the latest program to save Greece. Creditors have to agree to this and how long before Portugal and Ireland and eventually Italy ask for the same deal?
5. 8.3% - Italy's latest unemployment rate. This is up from the previous reading of 8% and very likely to go higher as $75B in austerity cuts starts to take hold.
6. 43.3 – The latest reading from Italy's manufacturing sector. Anything under 50 signals recession. Index plunged 5 points in October, the biggest drop since records began in the early 90's.
7. 70% - The amount of drop in Foreign Direct Investment in Italy since 2007.
8. 20 Billion Euros – The amount of monthly capital flight out of Italy since July.
9. $54B – The amount of $250B the IMF has committed to help Europe contain its contagion that will come from American taxpayers. Just one of the myriad impacts the European crisis will have on our shores. MF Global already being a visible "unintended consequence" of Europe's accelerating sovereign crisis.
10. 33% - the percent of single Italian males over 30 still living at home. Not exactly a good sign of the self sufficiency Italy will have to demonstrate considering the hard road Italian voters will be asked to adhere to over the next few years.