It should be no secret that gold stocks are moving not just in USD terms but in multi-currency terms. However, what most punters are probably not aware of is that gold stocks in local currency terms are on the verge of breaking out of trading ranges that go back many months. Something very bullish is in the making.
I always watch what is happening with stocks in local currency terms for clues as to what is really going on in a sector or market. Often when you look at foreign stocks in USD terms currency movements can obscure what is really going on in terms of market behavior. Gold stocks have caught my eye because the world's major gold miners are very close to breaking out of very long-term trading ranges.
If there is one thing that I have learnt over the years as a professional investor it is "the longer a market moves in a sideways direction and the thighter the trading range the greater the intensity of the breakout." This rule of thumb has served me well over the years. Take the price series of heavy weights Newmont (NYSE:NEM), Yamana (NYSE:AUY) and Goldfields (NYSE:GFI) all in local currency terms. One gets the impression that pressure for a significant move to the upside is building.
Newmont Mining on the NYSE (USDs)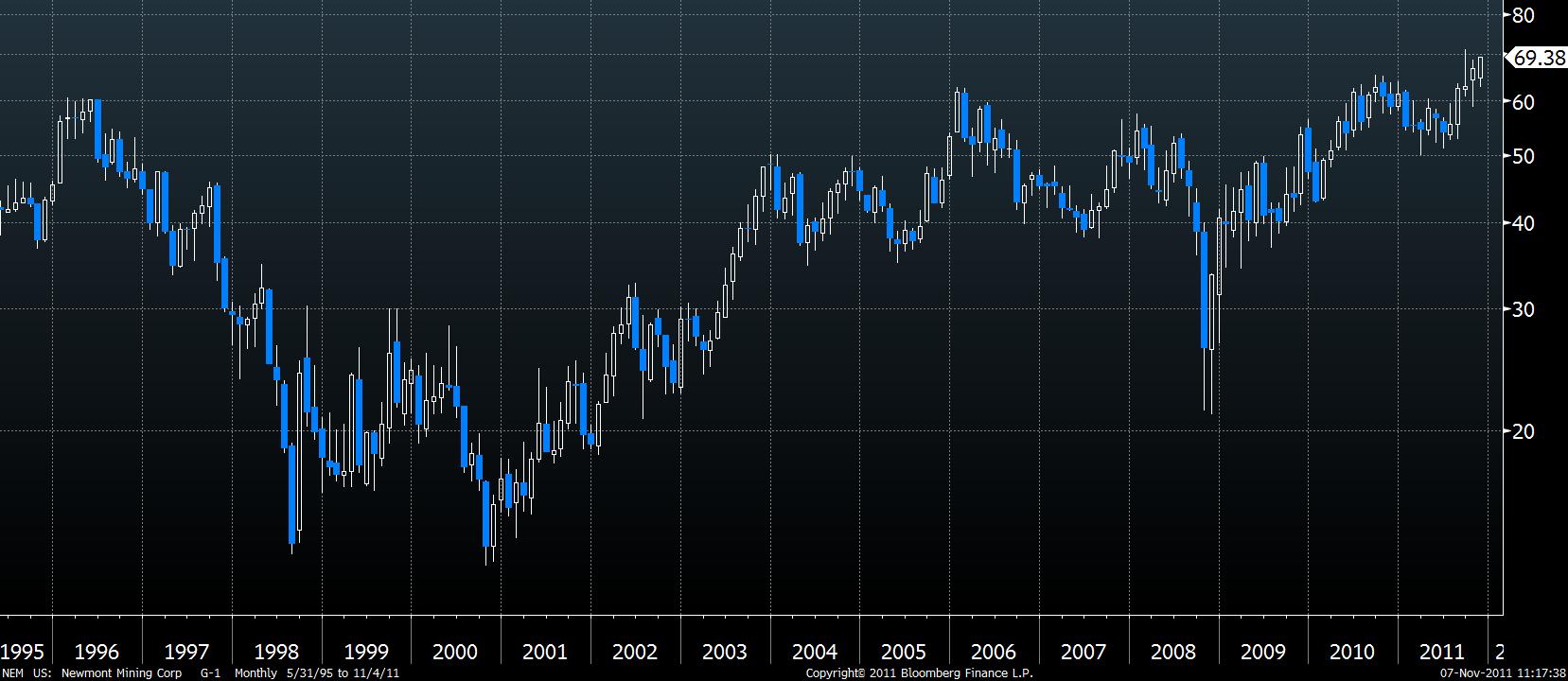 Yamana Gold on the TSE (CADs)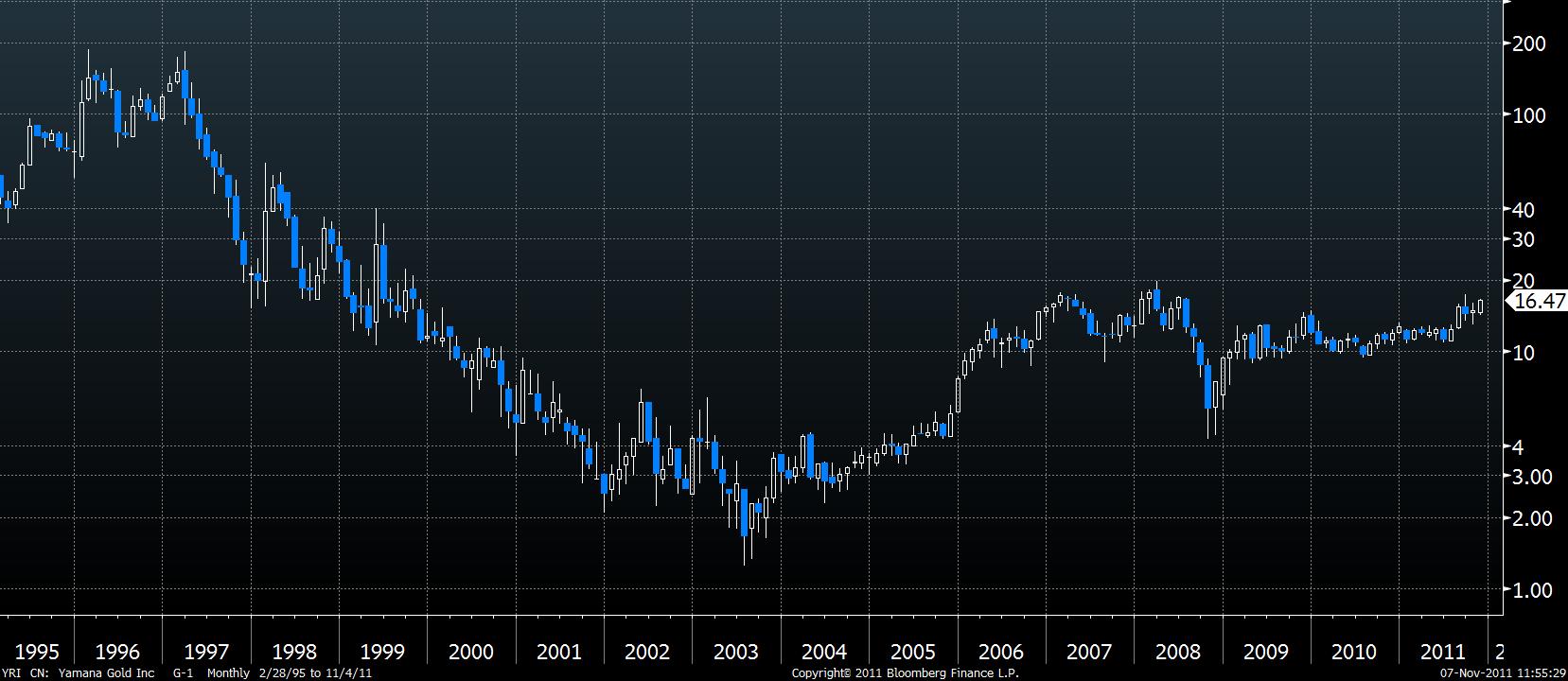 Goldfields on the JSE (ZARs)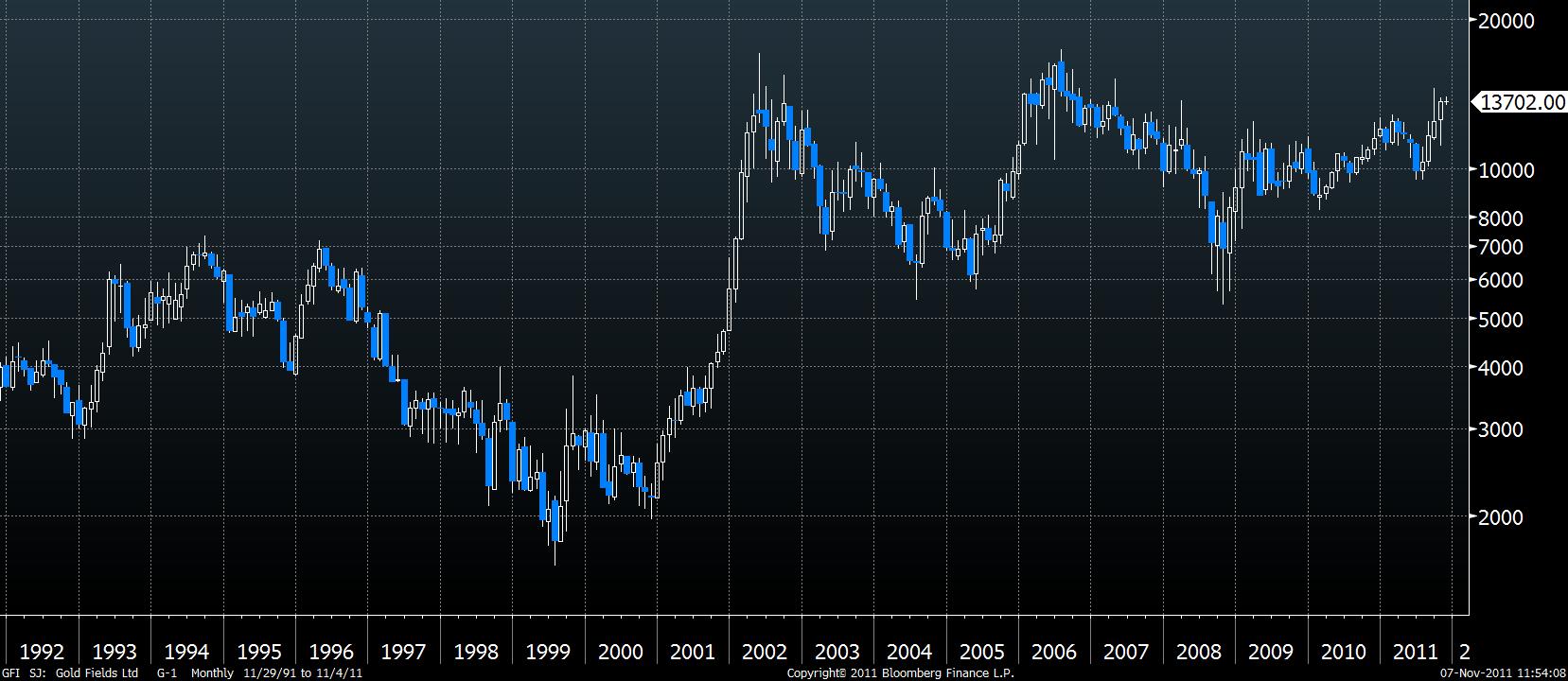 Yes there is a lot more to view than the appearance of a chart or two. I would not take the behavior of any one of these charts seriously if it was just an isolated event. However, when all the charts are painting the same picture it must be taken seriously. What also must be taken into account is the fundamental valuations of gold stocks. The averge forward P/E ratio of the HUI Index is about 10x and the P/Book ratio is some 2.2x. If you take out the crash of 2008 then this is more or less the lowest fundamental valuations for gold stocks in 10 years. Clearly being long gold stocks isn't a crowded trade. In fact given how cheap they are they are probably a contrarian trade!
I think investors should give consideration to at least a 15% allocation to gold stocks in their portfolios. In fact this is the weighting we have in our Global Macro Portfolio. I am sure patient investors will be well rewarded over the coming months.
Disclosure: I am long GDX. Long LEAPS calls on GFI, NEM and AUY