Corn has been single-handedly supporting the grain complex, as soybeans and wheat begin to show bearish signs.
This week's forecasts from the USDA in its World Agricultural Supply and Demand Estimates report didn't have much impact on grain markets. Corn remains stuck in a flat trading range, while soybeans and wheat are stuck in their respective downtrends.

The USDA now projects that season-ending corn stocks may total 843 million bushels, down from the 866 million it forecast last month, but above the 801 million that analysts had expected.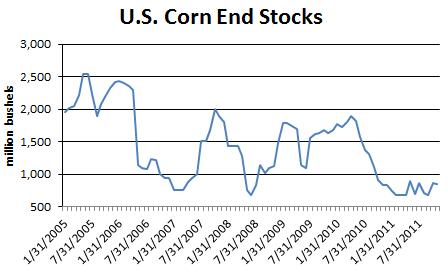 Corn production is now forecast at 12.31 billion bushels, below the 12.433 billion forecast last month and the 12.416 billion anticipated by analysts. Similarly, yields per acre are now forecast to be 146.7 bushels, below the 148.1 projection of last month and the 148 that analysts expected.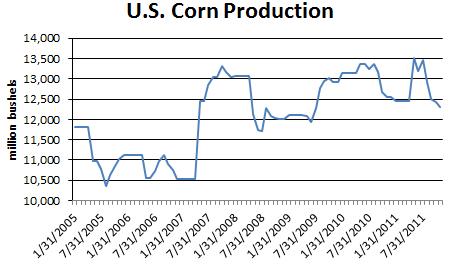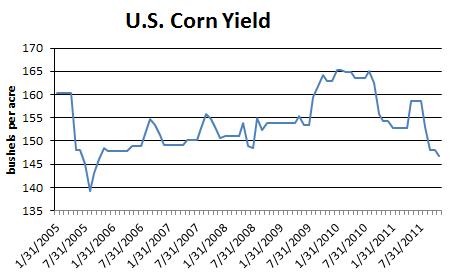 From a technical standpoint, corn is the only grain that still looks constructive. The market is clearly tight, as evidenced by extremely low corn stocks, and that's keeping prices elevated.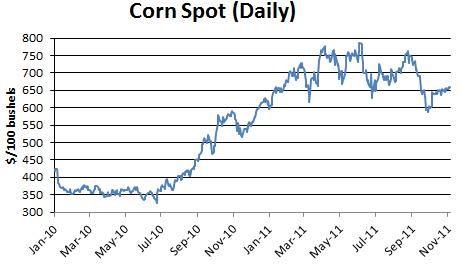 Meanwhile, soybeans are a different story. The grain had been performing well for much of this year, but rising supply in Brazil and Argentina has begun to pressure this commodity recently.

In the U.S., the USDA now forecasts soybeans season-ending stocks are 195 million bushels, above the 160 million forecast last month and the 175 million analysts had expected. Production is now seen lower, however, at 3.046 billion bushels, down from 3.06 billion, which was also the analyst expectation.

Soybeans look decidedly bearish from a technical standpoint, with prices now approaching the lows of September. A breakdown exposes much lower levels — below $10/bushel last seen during 2010.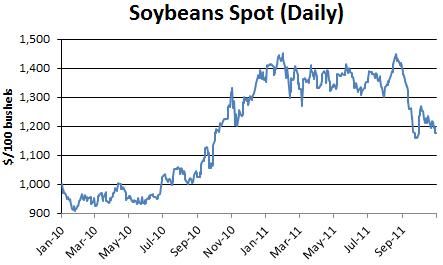 Like soybeans, wheat has been performing poorly due to rising supply globally. The USDA now sees world inventories of the grain totaling 202.6 million metric tons (7.4 billion bushels) — the highest in 10 years.

In the U.S., season-ending wheat stocks are forecast to be 828 million bushels, slightly lower than the 837 million that was projected last month and the 830 million consensus estimate. Wheat production in the country may be 1.999 billion bushels, down a bit from the 2.008 billion forecast last month.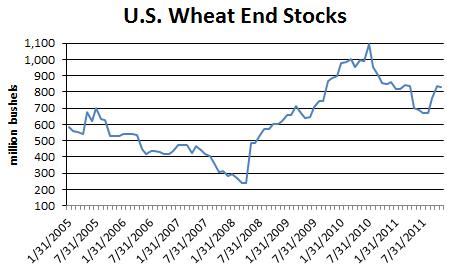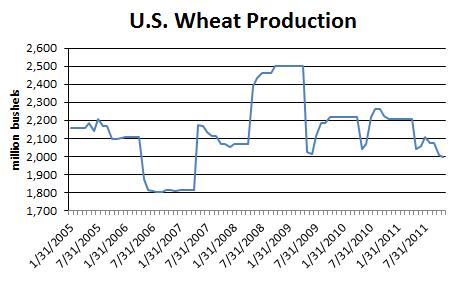 A break below the $6/bushel level in wheat exposes the next major support level between $4.50 and $5.00.