This morning, Warren Buffett disclosed on CNBC that he has been buying IBM over the last several months. In fact, he has put just over $10 billion to work in the tech giant. Is it wise to follow the "Oracle of Omaha" into this trade, or should investors look elsewhere?
Let's begin with analyzing the performance of the stock of IBM over the short-term, intermediate term and long-term: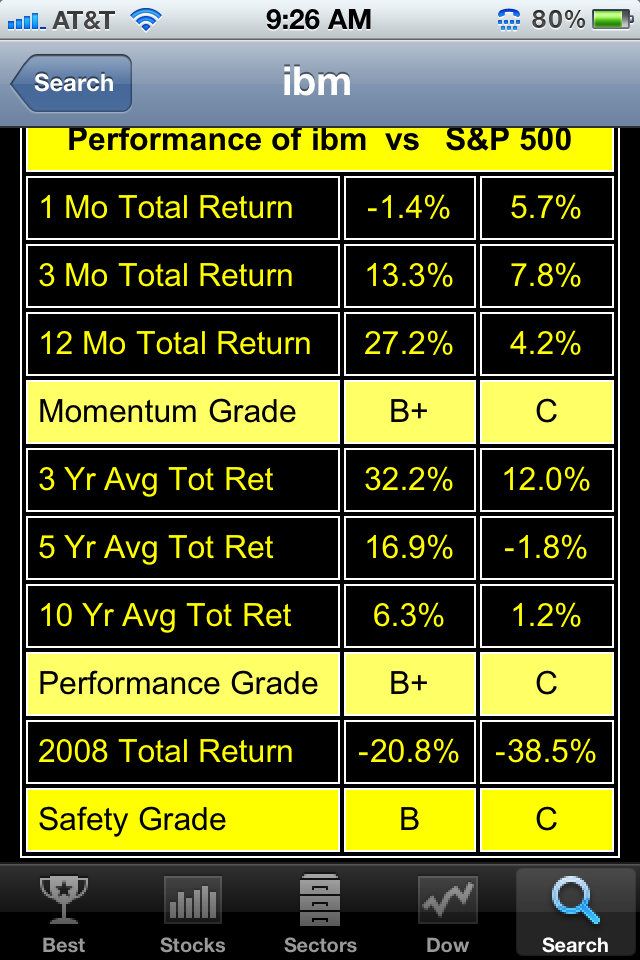 Data From Best Stocks Now App
As you can see, IBM has handily beat the S&P 500 over the last three months, twelve months, three years, five years and 10 years. For a mega-cap stock like IBM, the performance has been very good. The last decade has not been very good for other mega-caps like Intel (NASDAQ:INTC), Microsoft (NASDAQ:MSFT), Cisco (NASDAQ:CSCO), etc.
When I compare IBM's performance against 2,700 other stocks in today's market, it earns a performance grade of "B+." It is also noteworthy that the stock held up quite a bit better than the S&P 500 during the big drop in 2008. IBM was down 20.8% that year, while the market was down 38.5%. IBM earns a safety grade of "B."
We all now that Warren Buffett does not like to pay too much for stocks. He is one of the most well-known value investors of all time. Let's next look at an earnings-based valuation of IBM's shares: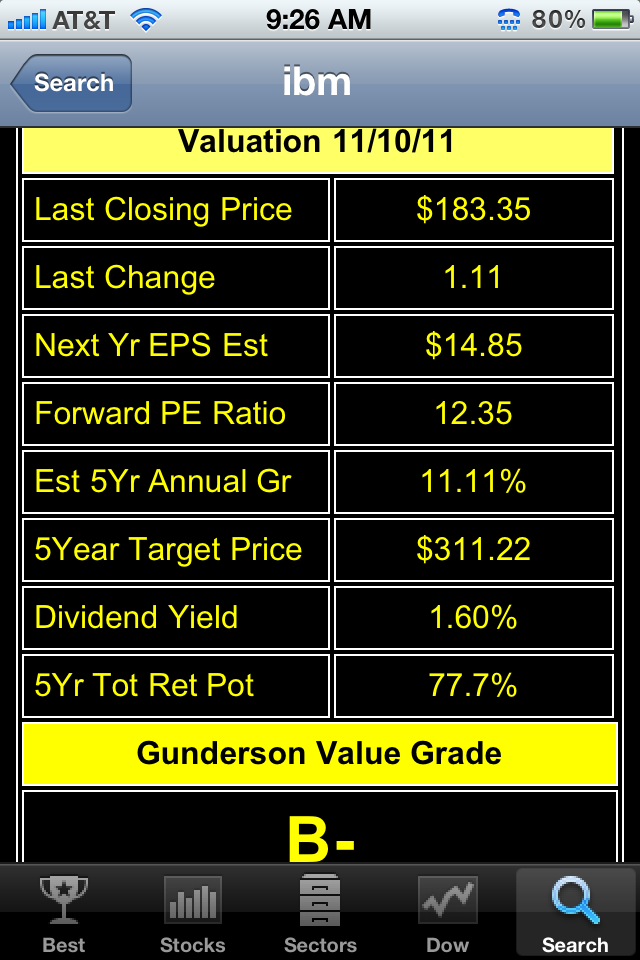 Data From Best Stocks Now App
IBM is expected to make $14.85 per share next year. This is the consensus analyst estimate. The consensus estimate for growth over the next five years is just over 11% per year.
At this pace, IBM would be earning somewhere in the neighborhood of $22.63 per share five years from now. What kind of multiple would be appropriate for IBM's shares at that point in time?
Consider that IBM is currently trading at a multiple (PE ratio) of 14. Consider that over the last four quarters, the earnings multiple of IBM was 11-13. Lastly, consider that over the last 10 years, the PE ratio of IBM has averaged 17.5.
I am using a multiple of 13.5 on forward earnings and adding in a dividend yield of 1.6% to come up with 77.7% upside potential on the shares over the next five years. I like to buy stocks that have 80-100% or more upside potential over that period of time. IBM currently falls just short of that.
I would guess that Buffett was buying IBM closer to the $160 price level, as opposed to the $190 price level where the stock is trading today. Overall, I think Buffett made a very shrewd buy, but I don't see good value in the shares at today's level.
I don't think that it would be wise for investors to buy the stock at today's level just because the "oracle" bought it. I would wait for a pullback into the $160-$170 area if that ever happens.
Otherwise, I would look for other quality stocks like IBM that have that 80-100% or more upside potential. For some ideas, check out some of the articles that I have written lately on such stocks.
Overall, my proprietary grading systems award IBM with a B+ grade and an overall ranking of 371 out of 2,700 stocks right now - just not quite good enough for me.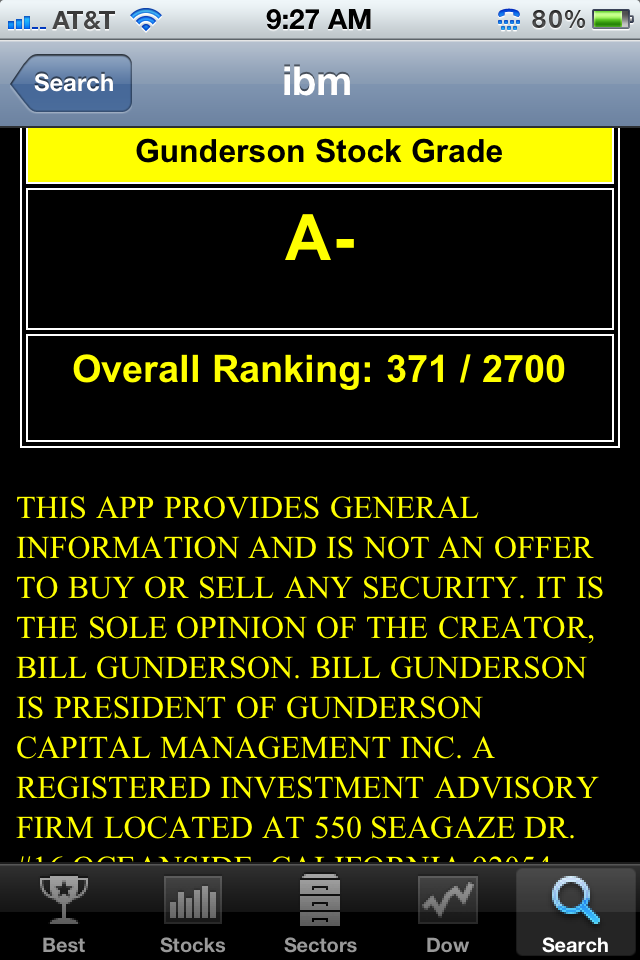 Data From Best Stocks Now App
Disclosure: I have no positions in any stocks mentioned, and no plans to initiate any positions within the next 72 hours.