When I recently read on Tradewinds that Matt McCleery, the president of Marine Money (and non-executive director of the failed product tanker c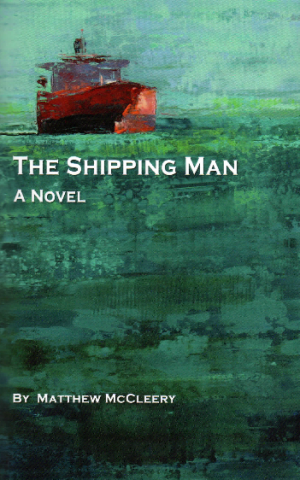 ompany Omega Navigation (OTC:ONAVQ)), just wrote a novel set in the world of shipping and ship finance, I was all ears. After I heard that John Fredriksen and Tor Olav Troim (acknowledged as "JF" and "TOT" in the book), the masterminds behind the companies Frontline (NYSE:FRO), Golden Ocean (OTCPK:GDOCF), Ship Finance (NYSE:SFL) and Seadrill (NYSE:SDRL) had read the book and provided input, I just knew I had to read it.
While the book, "The Shipping Man," is a novel set in the world of shipping and finance, it is also an interesting and funny introduction to this world for someone who has no deep connection to it (and this book was probably also meant as an education for the uninitiated). I'm sure that anyone who wants a quick introduction to the shipping business and the financial pitfalls involved can get just that from this book, while also being treated to an interesting plot. Just like Émile Zola's "L'argent" can provide you with an unique glimpse into the world of 19th century banking, McCleery's book does a great job capturing the state of the shipping and financial markets in the years 2007-2010. McCleery certainly doesn't have the literary skills of Zola, but his novel is fast-paced, humorous and based on a solid knowledge of the shipping business.
I don't want to give away too much of the plot, but it has all the characters and settings you'd expect from such a story: the clueless fund managers, the number-focused bankers, the Greek wheeler-dealer who tries to take advantage of everyone wherever he can, the eccentric Norwegian supertanker owner, Somali pirates, a Russian captain and the investors that only want to see returns (but mostly only see losses).
The plot follows the adventures of Robert Fairchild and his transformation from a struggling hedge fund manager to a "shipping man" over a short 300 pages. It begins with Fairchild accidentally typing "BDI" (short for the Baltic Dry Index) into Google (NASDAQ:GOOG) rather than his Bloomberg terminal, and a whole new world opens to him. He soon finds himself owner of a bulker well beyond scrapping age, and that is only the beginning of his problems, which will have him move all over the globe to solve them and make him meet a lot of colourful characters.
The book is well written and easily read, and you can learn a lot of interesting anecdotes and things you maybe didn't know yet regarding the shipping business. My only complaint is that the book was obviously rushed and released without having proper proofreading – there are countless grammatical and typographical errors that diminish the reading experience. The editor should have taken care of that, but since the book was published by Marine Money themselves, it probably doesn't have the editorial experience or resources to cope with a 300-page novel.
If you are looking for an interesting book to read on the commute or during the upcoming Christmas vacation, you definitely should consider "The Shipping Man." And if you're an investor who isn't yet hooked on the shipping market – this book will convince you to reconsider.
Disclosure: I am long FRO, SFL, SDRL, OTCPK:GDOCF.
Disclaimer: I purchased the book myself and received no compensation from the author or book editors for this review.