As shown below (click to enlarge), the declines over the last two days have pushed the tech-heavy Nasdaq Composite index below key support at its 50-day moving average. For now, the broader S&P 500 remains above its 50-day, but it looks like a showdown at this support level is forthcoming.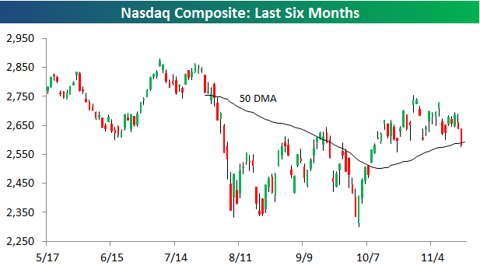 Click to enlarge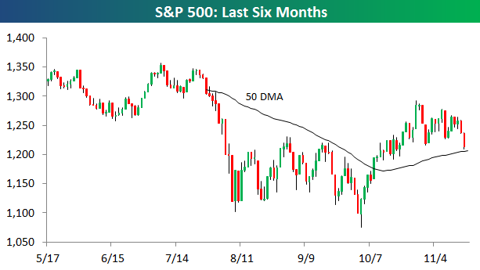 Click to enlarge
Below is our trading range screen run for the S&P 500 and its ten sectors. The green shadings represent oversold levels, while the red shadings represent overbought levels. The white area represents each sector's "normal" trading range, which is between one standard deviation above and below its 50-day moving average. The black line running down the middle of the chart represents each sector's 50-day.
As shown, no sectors are overbought anymore, and four sectors are now trading below their 50-days -- Financials, Health Care, Materials and Telecom. Consumer Discretionary, Technology and Utilities are all right in the middle of testing their 50-days. The bulls are hoping that at least Consumer Discretionary and Technology can hold.