I have followed the Economic Cycle Research Institute's public pronouncements and Weekly Leading Indicator (WLI) for years. They forecasted the 2001-2002 and the 2008-2009 Recessions perfectly. On September 30, 2011 they made public another recession call that they had distributed to their paying customers on September 21, 2011. Typically ECRI will issue a warning and then an "Inevitable" recession call.
So how good have their recession calls been?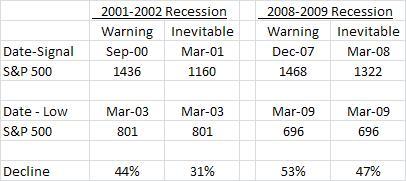 After both the 2001 and the 2008 ECRI recession calls, the S&P 500 rose for 2 months for an average of 8% before turning down rapidly. On September 30 the S&P 500 closed at 1131. On October 28 it closed at 1285 for a rise of 13.6% but dropping to 1215 on November 18 or 7.4% above where it was on the day ECRI made public their recession call.
Click to enlarge images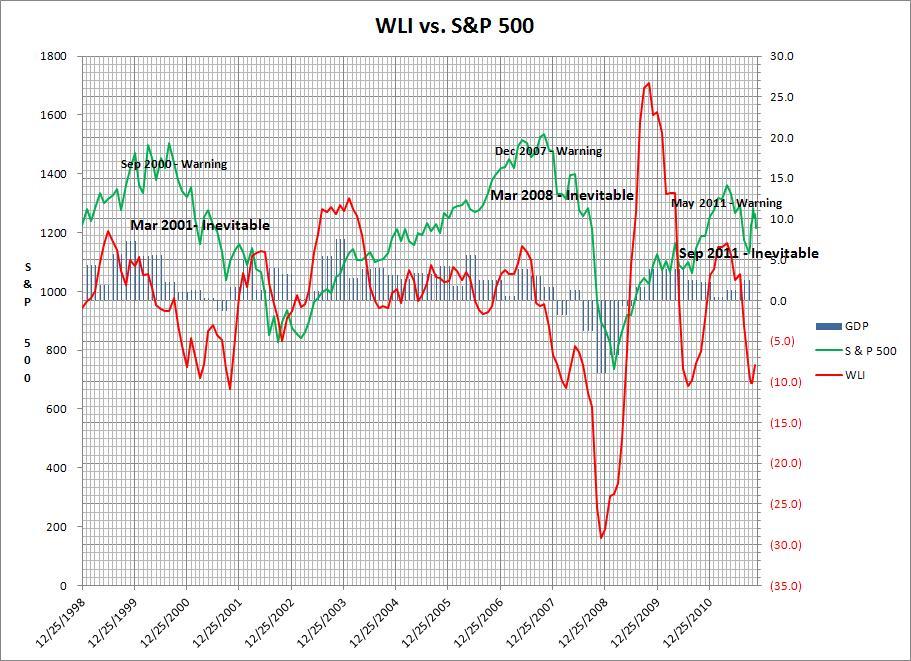 Since The September recession, European economic data has dropped precipitously with China slowing ever so slightly. US Coincident economic data such as 3Q GDP and October Industrial production have come in much better than expected, though. Yet when Laksman Achuthan of ECRI appeared on CNBC on 11/7, he was still emphatically calling for a recession with 3Q being the high water mark.
Then on Friday the Conference Board's Leading Economic Indicators came in at .9 better than the .6 expected. Another positive data point.
Since ECRI's recipe for their WLI and Long Leading Indicators is secret, one can't see what they are seeing which is disconcerting to most people including me. Which leads back to my question earlier....Will history repeat?
I am in the camp that says it will for two reasons:
ECRI's impressive record on the last two recession calls.
Recent 4th quarter revenue guidance from the semiconductor industry.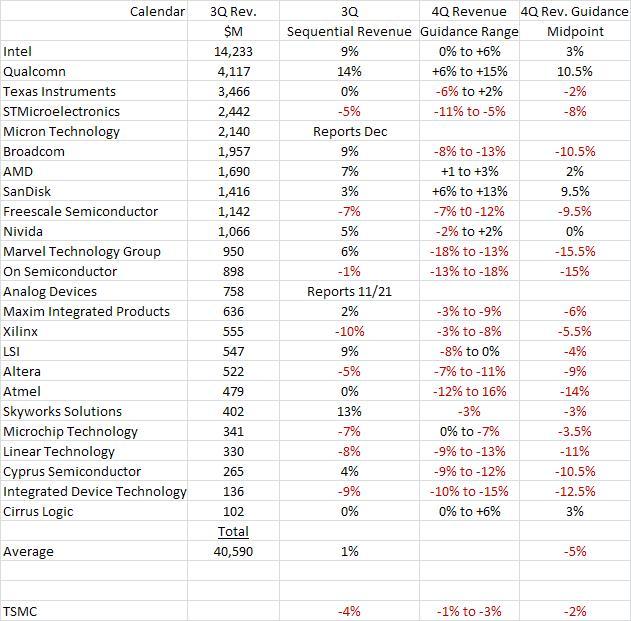 Intel's (NASDAQ:INTC), Qualcomm's (NASDAQ:QCOM), AMD's (NASDAQ:AMD), SanDisk's (NASDAQ:SNDK), and Cirrus Logic's (NASDAQ:CRUS) guidance seems high based on what other semiconductor companies are forecasting. One can make the mobile secular growth story for Qualcomn, SanDisk, and Cirrus Logic, but Intel and AMD do not participate in this market.
Note: Back in September of 2000 Intel pre-announced negative results, citing weaker demand in Europe which signaled the top of the Tech Bubble.
Disclosure: I have no positions in any stocks mentioned, and no plans to initiate any positions within the next 72 hours. Currently 100% cash position.